Toy Review – The Flip by ROMP
It's been a really long time since I've used a wand vibrator – probably not since I tried out the one in Blush's Noje line back in 2018 (and can that really be called a wand? It's technically the right shape but it's so tiny…) I might have reached for my Hitachi once or twice since then, but if I did I probably didn't even finish with it, I tried it and then moved on to something else (probably my Pro40 as long as it was charged.)
I've been wanting to try another wand but I've also sort of had a feeling it would all be for naught – most good wands are still Hitachi-sized, many have a big round head on them, and more and more I'm really needing a toy that can fit a very specific spot on my clit area that a big round wand head wont reach or target properly. There's never any absolute guarantee that I will like anything, but when someone reaches out to me for a review I try really hard not to pick the one I know for a fact isn't going to work for me – I write plenty of dud reviews already about toys I did think I could make work, I don't need to make things worse on purpose. There are smaller wands hitting the market, but a lot of them have been put out by companies that aren't exactly known for their power, so while I could make some progress on the shape working out for me, I felt I'd still be hindered by the actual vibration strength I require. Then came ROMP.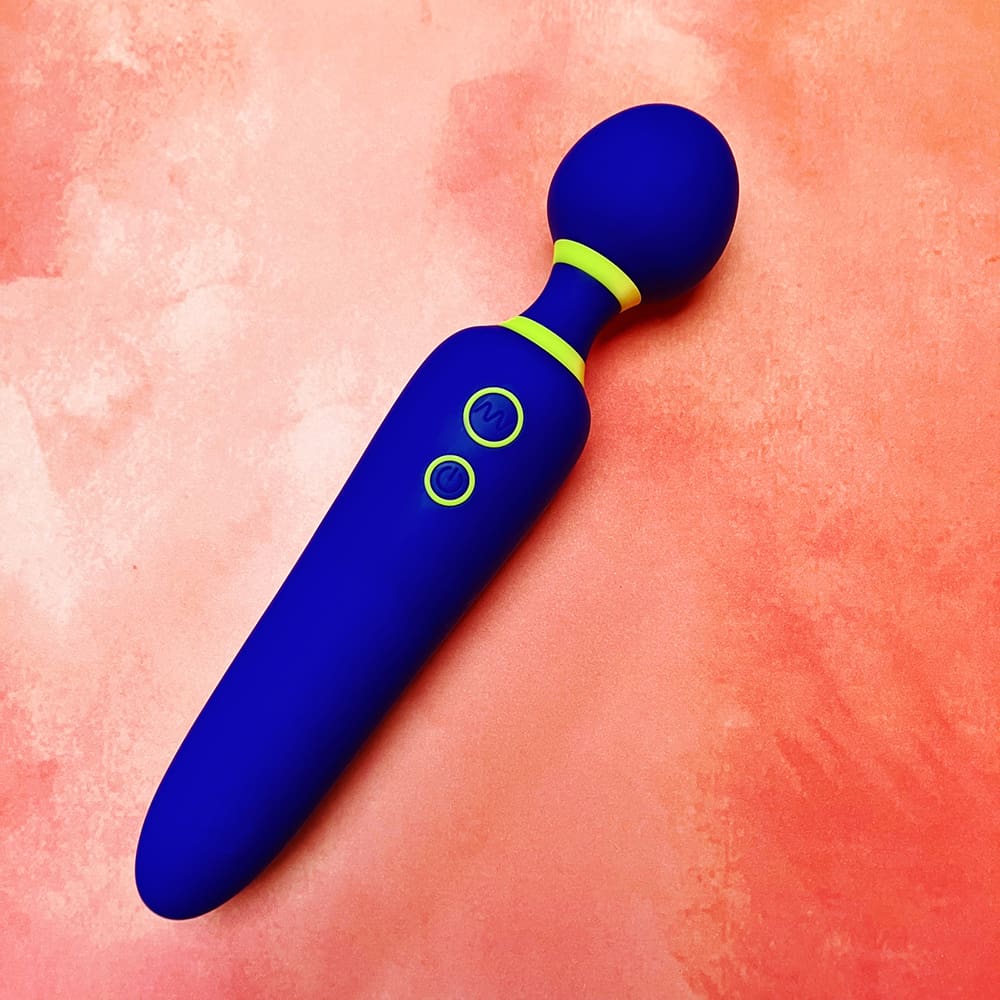 As I introduced them in my first review for the Wave – ROMP is a sibling of We-Vibe and Womanizer – two industry giants with a good reputation for powerful toys. With that in mind, I took a leap of faith and decided I'd like to try the Flip.
The Flip is a wand on the smaller side (without being a mini) that boasts a lightweight, easy to hold body, and a head about the size of a golf ball. It's way less cumbersome than any of the full-size wands I've tried – which is good! – but I worried how that lack of heft would affect the vibrational output. The last thing I needed in a wand that might already not be the right shape, is a buzzy motor.
Instead I was fairly pleased with the Flip. It takes a bit more lube than I usually use for just clit stim (which is fine because the whole thing is coated in silicone and is waterproof) but I can get the head of the Flip positioned well enough to make the contact I need it to. My external clitoral tissue is pretty much not even there and my outer labia are quite full, so trying to wedge really large objects like full-size wand heads between them deep enough to make the right connections can be really uncomfortable (sometimes painful, sometimes cause actual tearing.) I could definitely stand for the Flip's head to be even a little smaller, or have some kind of angle to it rather than perfectly round, but I got by okay, it was not painful or impossible to maneuver. Folks with more prominent (which is to say – literally any) external clitoral tissue would certainly have an easier time of it.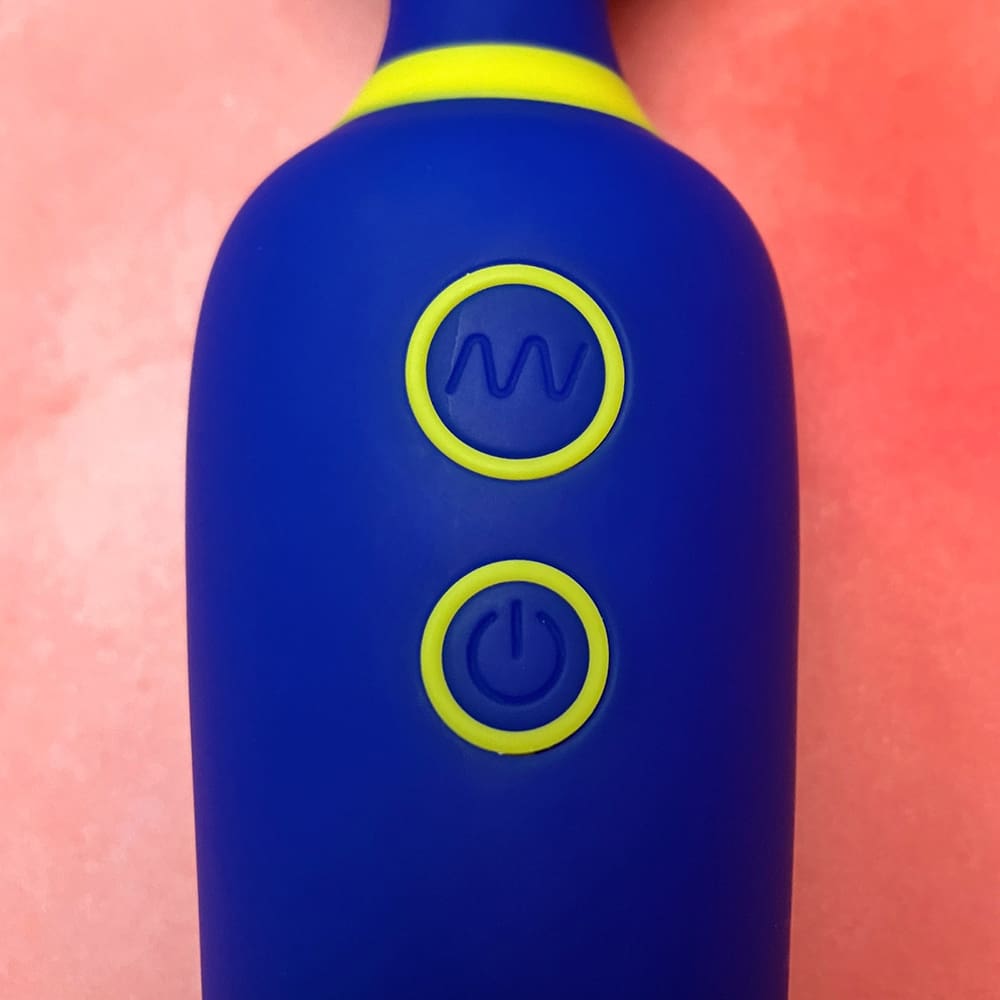 If you're a frequent flyer on my reviews then you already know what's coming – my biggest complaint is my constant complaint. Why doesn't the Flip have more buttons? There's space a-plenty! The technology is certainly within ROMP's grasp (as evidenced by the separate buttons on We-Vibes Tango and Touch upgrades.) So why…why isn't ROMP doing this? ROMP may be the more budget-friendly line in the family but I refuse to believe that the ability to move through a toy's functions in an intuitive way is a financial sacrifice users should make. The Flip's power button only serves to turn it on and off (whereas a LOT of other vibes will use a long-press to turn on and off, and short presses to move through the functions) and the second button only goes in one direction through the 6 steady vibrations and then 4 patterns. I hate having to mentally keep track of which number steady vibration I'm on so that I don't try to turn it up just one more but accidentally wind up in the patterns, having to cycle through all of those and then count my way back up through the lower steady speeds. The Flip could have instead used the power button to turn on and off with long presses, and then doubled as an increase button while the second button served to decrease. There could have even been a third button or clever double-tap or long hold on the second button or something to switch over to patterns. Some folks do like patterns, but a lot of us – so, so many of us – do not. Despite us saying it for years, it feels like every vibrator company in the world keeps not only sticking with their patterns, but making it hard to avoid them if you don't like them. The mad scrambling I do to get out of the patterns group and back to steady vibrations when I accidentally find myself there is absurd. I am begging folks for better controls.
As for the vibration intensity – it's not bad. The Flip is not the strongest or rumbliest vibrator I've ever laid eyes or genitals on, but it's by far not the worst either. I test all my review items a number of times before I start working on my final decision, and unlike a whole bunch of other vibrators I've put to the test over the years, I did not feel burdened by having to keep using the Flip. It's still not my first choice – nothing seems to be beating out my first choice – but if I forgot to charge my Pro40 or it broke or I lost it or some other tragedy, I might consider the Flip in my rotation of stand-ins (there's a handful of toys I'd consider for "second best", I don't have one single obvious stand-in for that inevitable miserable day.) I can get an okay orgasm out of the Flip without too much fuss, so I'd certainly feel comfortable recommending it as a wand option for someone who knows they don't need the power of a jackhammer. I think if I could get a little more pin-point with it, my opinion would heighten even further.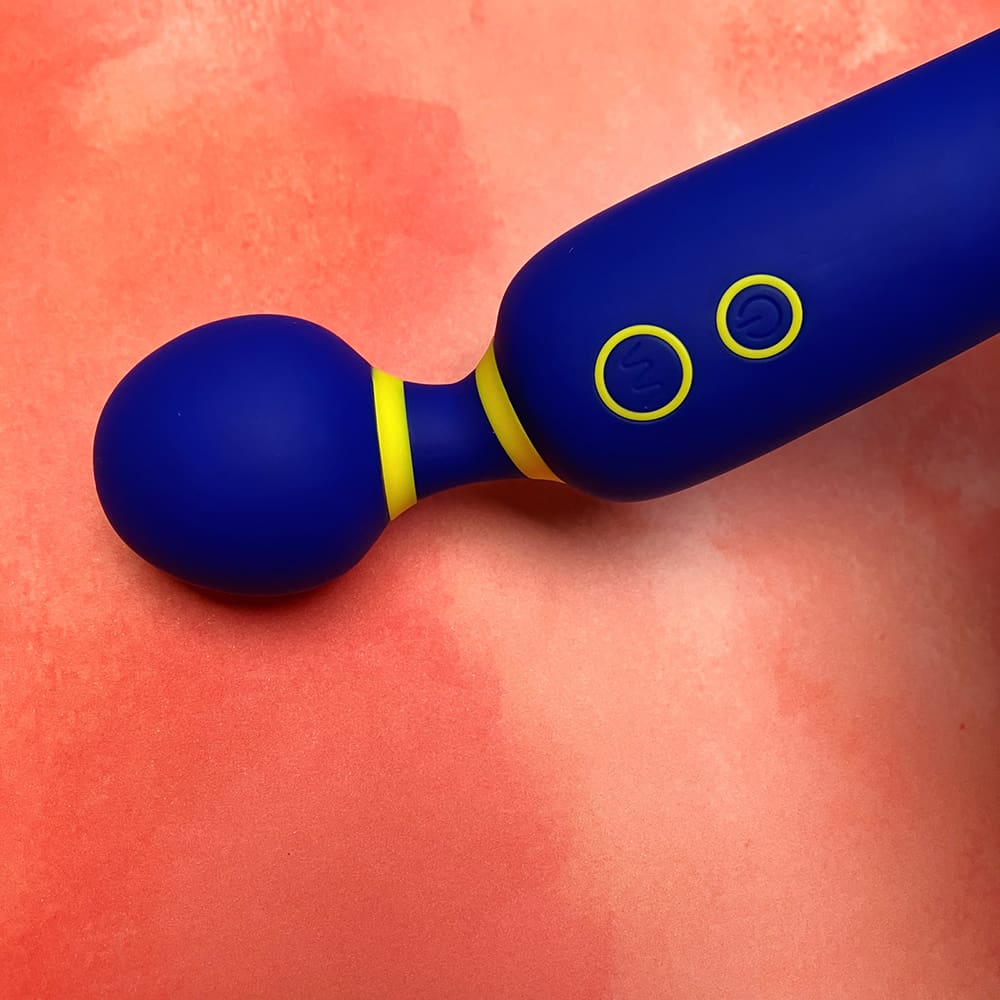 The final feature of the Flip I want to make note of is the flexible neck. For some people this may be a huge plus, letting them hold and put pressure on the wand at different angles that are comfortable for their hands and wrists, but for me – someone who is power-hungry and never over-stimulated – it was a small downside. Where the Flip left me wanting for a little bit more in vibration intensity, I couldn't make up for it by just pushing the wand head harder into my body, because the neck would bend. I think it's a great accessibility feature so I'm definitely not asking ROMP to get rid of it, but I'd need them to amp up the power a little bit more to make up for it if they wanted a better grade from me.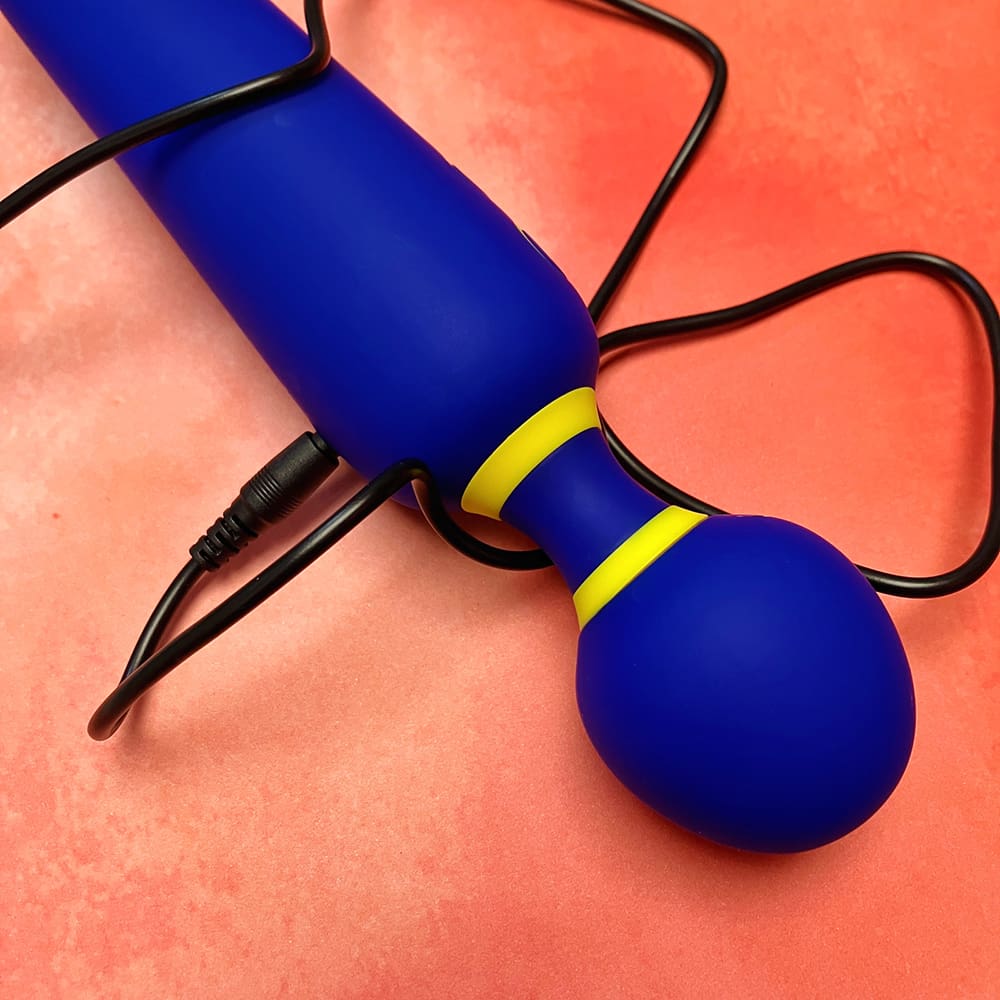 Overall the Flip is a good little wand for someone who doesn't need the strength of power tools and doesn't want the hassle of one of the full-size beasts. It's quieter by a mile, easier to clean (a lot of full-sized wands aren't waterproof) and easier to hold and store and use with a partner thanks to its size. All that for the under $100 price-point makes it a tough one to beat. Much like the Wave, it's very obvious to me that ROMP is making decent vibrators. They don't all work perfectly for me, but I can plainly tell that the issues I have with them are specifically and only about how they fit my body's needs – which are very particular. Some other vibes I've really not liked were more questionable, I wasn't entirely sure if it was just me, if I was judging unfairly, if I was being too harsh because it sucked so bad on my body but not everybody has my body, were the motors really too weak, were they too loud, was the shape actually all wrong or again was it just me, etc etc. ROMP's toys have so far fallen into a group that I can feel rather confident in recommending to others because I can tell they're good even if they're not my favorite.
Big thanks to ROMP for sending me the Flip for review! You can get yours by Clicking HERE
The Flip by ROMP – Tl;dr