2022 – New Flings and Old Flames
It is both – already, and finally – time again for my end of year wrap-up. As 2022 comes to a close I take this time to look back on what on earth I did for the last three hundred and some odd days.
My blog took more than a small break through the first half, which may not have been super noticeable as my posting schedule has always been a bit erratic. At the end of last year I went to visit my family in the US with the intention of finishing up the small renovations I'd had done on a new house for my mom, get her all packed, moved, and unpacked (for the first time in over 30 years) and then celebrate Christmas before returning home. That did not go to plan – I wound up stuck out of the country for a full six months as small renovations turned into huge disasters, the big move was pushed until march, and then I stuck around to make sure everyone settled in and the old house was made ready for sale. Finally arriving back home in MAY (I left in October) I was able to rest, recover (sort of) and then get back into blogging.
I also decided upon my return home that this would be the year I got some shit sorted out. Spending a full half-year with my family (the longest period of time I've had with them since moving out in 2012) made me realize that it was time to stop putting off my health. I began therapy for the first time ever, which has been so-far-so-good. It's honestly something I should have had as a child but circumstance just didn't really allow for it (and part of my therapy is trying to forgive all the feelings I have about that.) Better late than never I guess.
I also started medication for the ADHD I've been living undiagnosed with my entire life. My experience with obtaining this care kinda fucking sucked, but I'm glad to have done it and to be seeing some improvement now, finally.
My biggest stress and also biggest accomplishment was finally telling my Primary Care doctor that I can no longer live with the severe pelvic pain I've been dealing with for decades, and I need a solution. I'd put it off with her for years due to a whole slew of gynaecologists I saw previous to her brushing me off and essentially robbing me of all hope that I would ever be properly treated, but this year it reached a level that I just cannot tolerate any longer. Amazingly, she heard my concerns and was immediately on-board to getting me the help I need. It's still going to be a long process as I've been referred to a rather busy specialist who I've only talked to on the phone thus far, but it's a relief just to know that someone has officially been tasked with getting this issue resolved, after just suffering with it for years on end. Depending on what our treatment plan entails I may blog about this a bit more (I could be writing about my experiences with pelvic floor physical therapy if I find it to be particularly interesting, I may write about the process of officially getting an endometriosis diagnosis, and maybe about whatever we decide to do with it – whether that be surgery of some kind or other management plans.) or I might just tweet it – because yeah, I'm still holding on over there.
I haven't picked up any of the new social media sites that have popped up in the last couple months following all the hubbub over Twitter's predicted demise, but I do still have a Facebook page, Instagram profile, and a Tumblr that I'm trying to revive, so there's still places to find me if one gets nuked.
We're about to be hit with a massive cold-snap, so I plan to ride out the remainder of the year snuggled up with my cats under a pile of blankets. I've got a few new things I want to try with the blog next year, sex toy gods and Vyvanse prescription willing, we'll make it happen. I hope you stay tuned in.
On to the toys!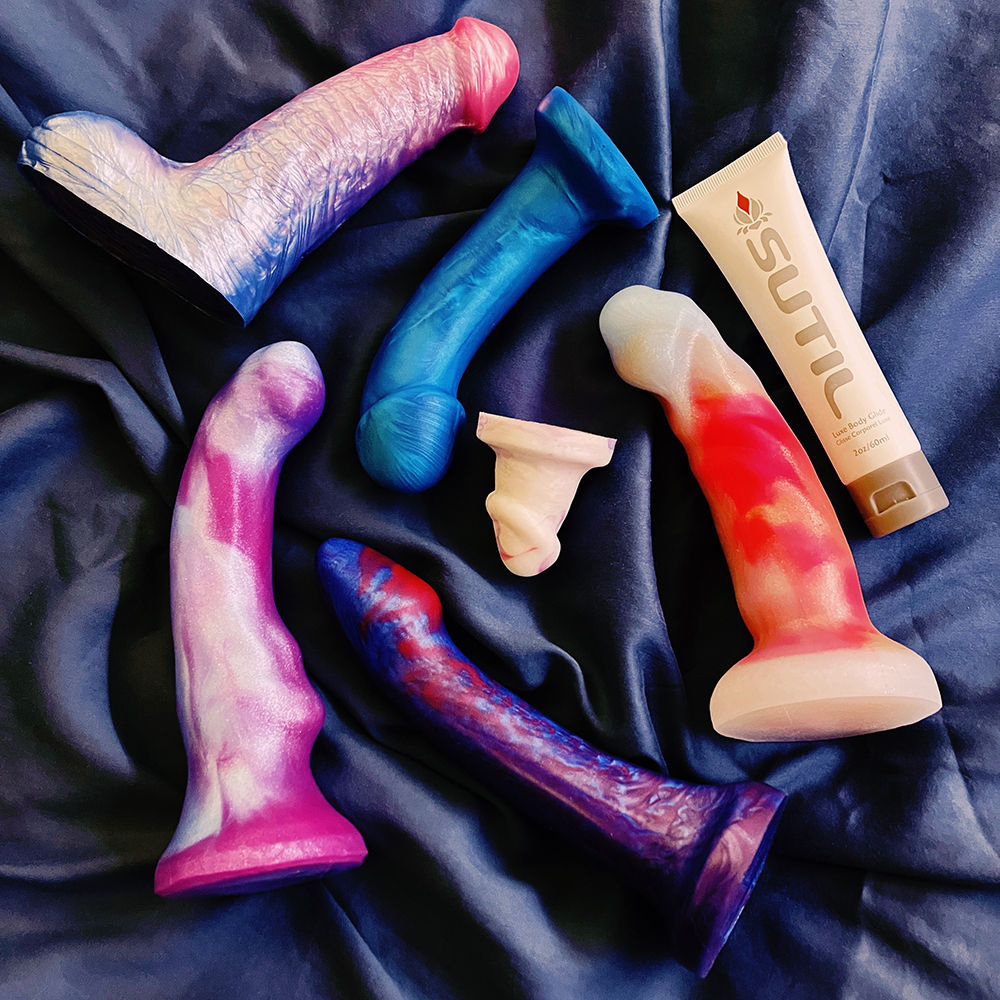 2022 wasn't much of a banner year for dildos unfortunately. I tend to view penetration as a bit of a luxury, due to all the effort it takes, and I just seriously lacked in the time, energy, and privacy for most of the year to indulge myself too much. I also didn't pick up any dildos for review purposes, so when I did reach for an insertable it was something I already had kicking around from past years. I did snag the custom bi colors Uberous (top left) in a smaller size than the original one I purchased back in 2020 (because it was just so pretty and I am completely lacking in impulse control) and little white and pink Tip (centre) from Uberrime during last year's holiday sales and have been so glad I did. Why buy a teeny tiny penis-tip? Because I have an oral fixation, you can basically use the thing like a pacifier or even tie it on with a bandana like a homemade gag. I've been wanting a penis-head-shaped gag for a while actually but the only one I could find is too large for my mouth. I was beyond excited when Uberrime came out with the Tip. Their Astra (purple and pink bottom) and Praesto (turquoise middle) from previous years also made a few appearances, and two of my favorite PrisToys' models – the Pegasus (bottom left) and Solaris (middle right) from 2021 also made the cut. And of course, none of this would be possible without a liberal application of my favorite, non-irritating water-based lube from Sutil. They sent me several enormous bottles back when I ran my give-away and I've been slowly but surely chipping away at them!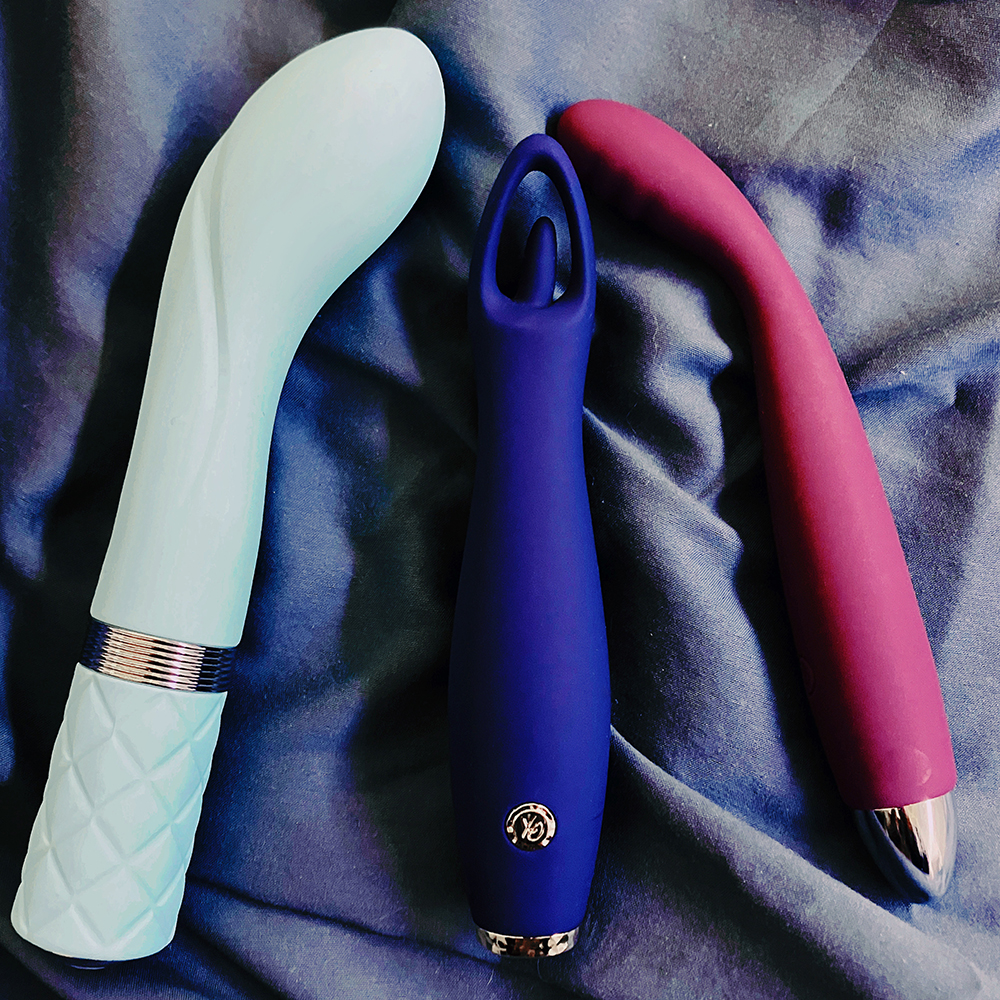 The vibe department mostly consisted of two old flames and gained one new fave. I picked up the famed G-spot vibe BMS Pillowtalk Sassy (left) in another of last year's holiday sales. It was one of those vibes that I initially ignored as I first started blogging because I wasn't yet really into internal stimulation, and then it was sort of old-news once my G-spot decided to finally come around, so it never made its way into my collection until I found it in a bundled deal and decided to spring for it. I'm happy to say I was not disappointed. The Sassy is a bit on the larger side for me however, so when I wanted something much simpler to get going with, I reached for the Svakom Cici (right) instead. Squeezing in at the last minute this year, I tried and unexpectedly enjoyed the Chic Jasmine from CalExotics. It has a bit of a learning curve (again, shoutout to Sutil for all the lube I've gone through) but ultimately it found its way into my back-up collection for when my clit is being stubborn and needs to mix up the sensations.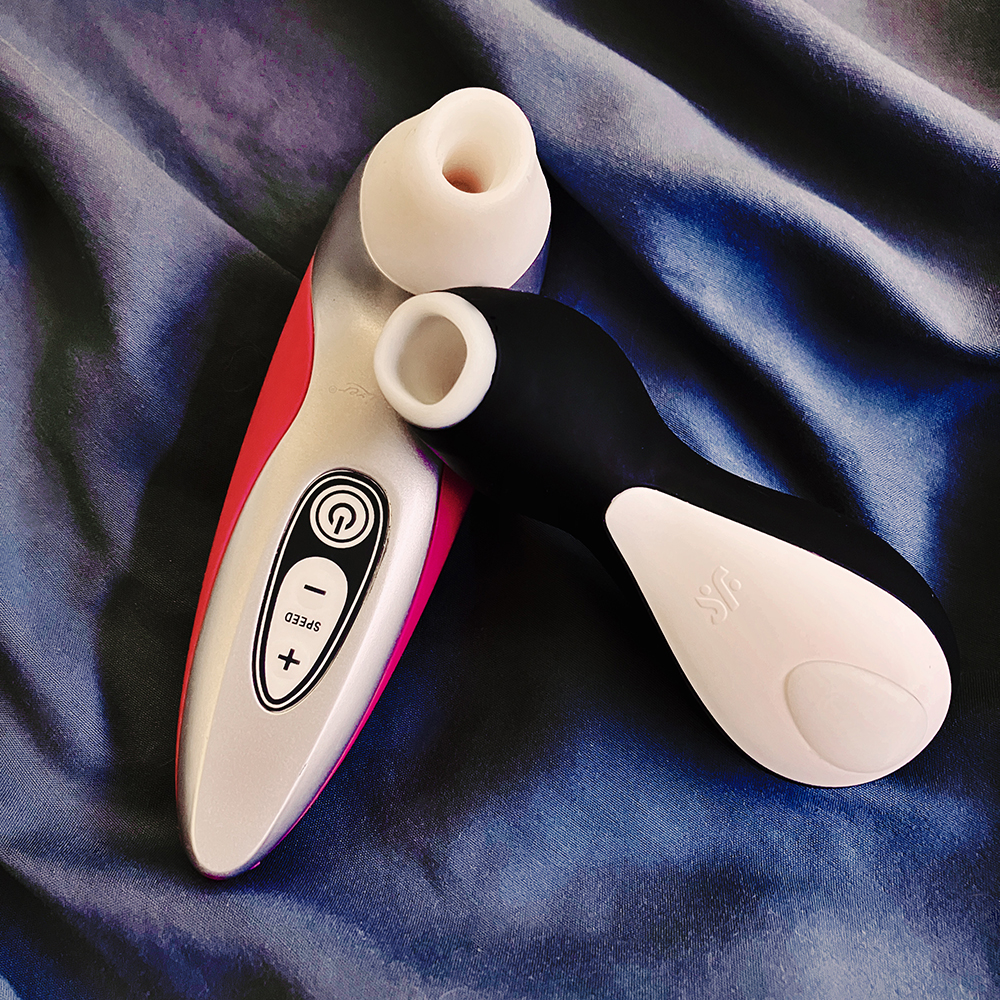 The Womanizer Pro40 still reigns supreme, to the point where I went back and revisited my original review of it to explain how a toy I was so disgruntled with a few years ago has become my almost-nightly workhorse for orgasm delivery. There's nothing else I can say that I haven't already, except that it's fuckin good. I picked up another Penguin because it came in the bundle with the Sassy I bought last year, and so far I have not been disappointed. I do my best not to fully submerge it however, and I will definitely never run it underwater. The Penguin is my second choice for when the Pro40 isn't hitting right or I've accidentally ran the battery out. I haven't found any Satisfyer I like as much or better than my Pro40, but the Penguin can suffice when needed.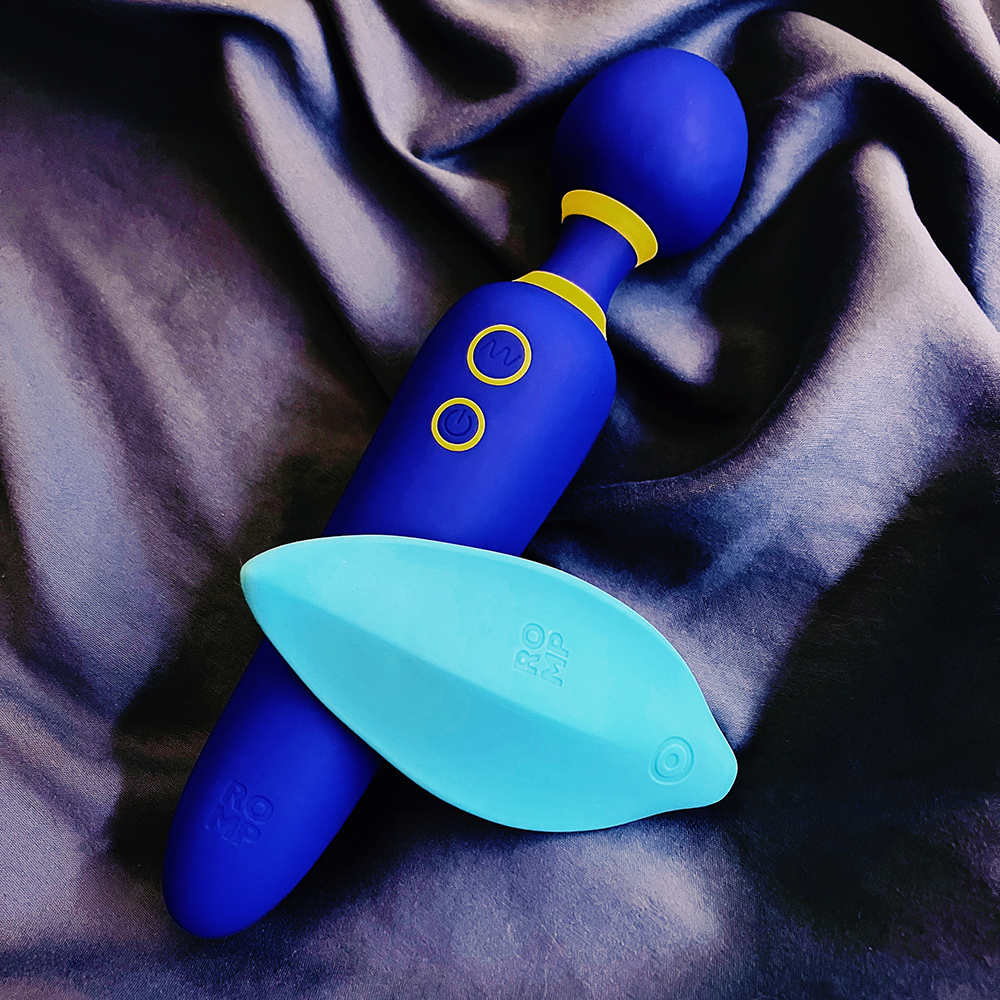 I didn't get to explore a huge variety in brands this year, but the one that stood out to me the most wound up being ROMP, a new branch of WOWTech – the company that owns Womanizer and We-Vibe. Despite being a sibling of two major luxury brands, ROMP delivers an array of more affordable options without a compromise on quality. Neither the Wave or Flip packed quite enough punch to make it into my regular rotation (but let's be honest – neither do most of the other models I have from We-Vibe and Womanizer – so again, it wasn't because they're inexpensive) but I'm impressed enough with the overall brand to want to give them an honorable mention. I think ROMP is one to keep an eye on.
And that's a wrap! See you again in a few days…