Toy Review – The Laya II by Fun Factory
I wanted to like this toy so much, I really did. I thought I was going to finally write a really nice happy review. I'm one of those people who actually does really like to masturbate or get fucked face-down into the mattress, and it's sort of hard and awkward to work something like a Hitachi underneath you at just the right angle so that you get the sensations you want without feeling like you're going to also break your wrists and impale yourself on the handle of the thing. Something that – in theory – I could just wedge beneath me and would conform to my body is exactly what I needed.
Unfortunately that's just not what I got. I should know better by now.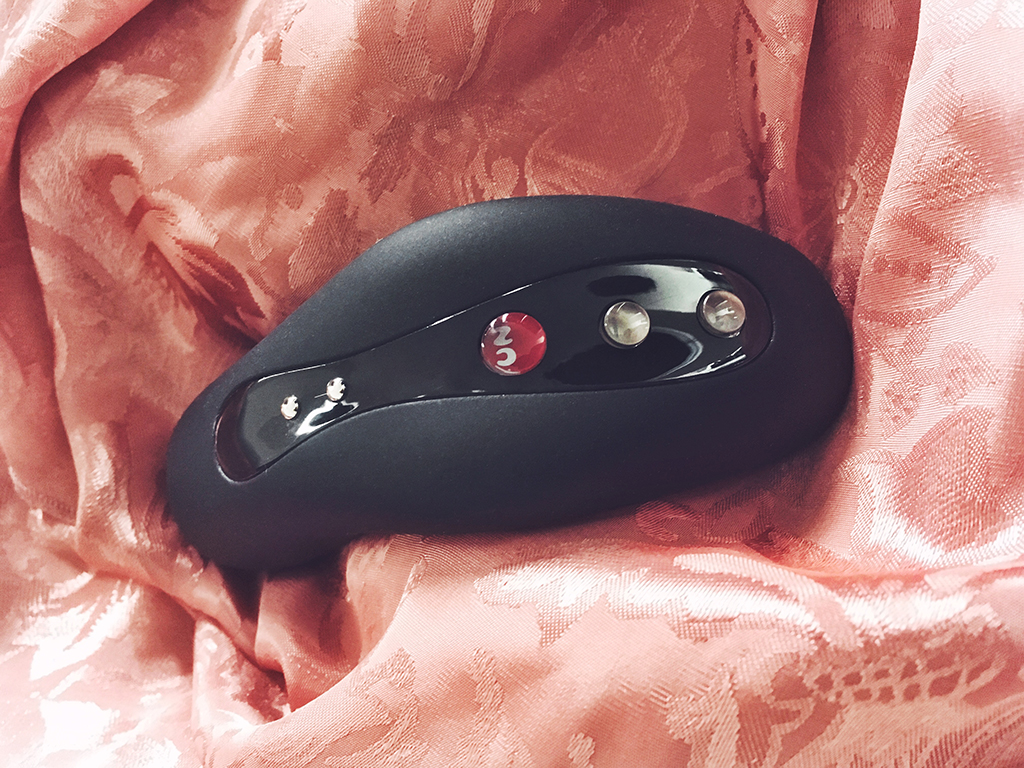 The Laya II is a rechargeable version of the older battery-operated Layaspot. I don't have one of the older Layaspots to directly compare to, but the outward design seems to have remained mostly unchanged. The difference is in the motors. Typically sex bloggers absolutely fucking hate battery-operated toys, the very moment we find out we have to put batteries in it we write it off as junk, and most of the time this is true. Most of the time something powered with a couple AAs or the very worst – watch batteries – is going to be extremely weak and buzzy and disappointing. Only very seldomly is this rule broken, and according to other reviewers, the original Layaspot was a rule-breaker. Normally going rechargeable is a good thing, but in the Laya II's case, it was a backward move in terms of powerful vibrations. While the ads claim that the Laya II is more powerful, nobody I've seen review it who's had the original to compare to seems to agree.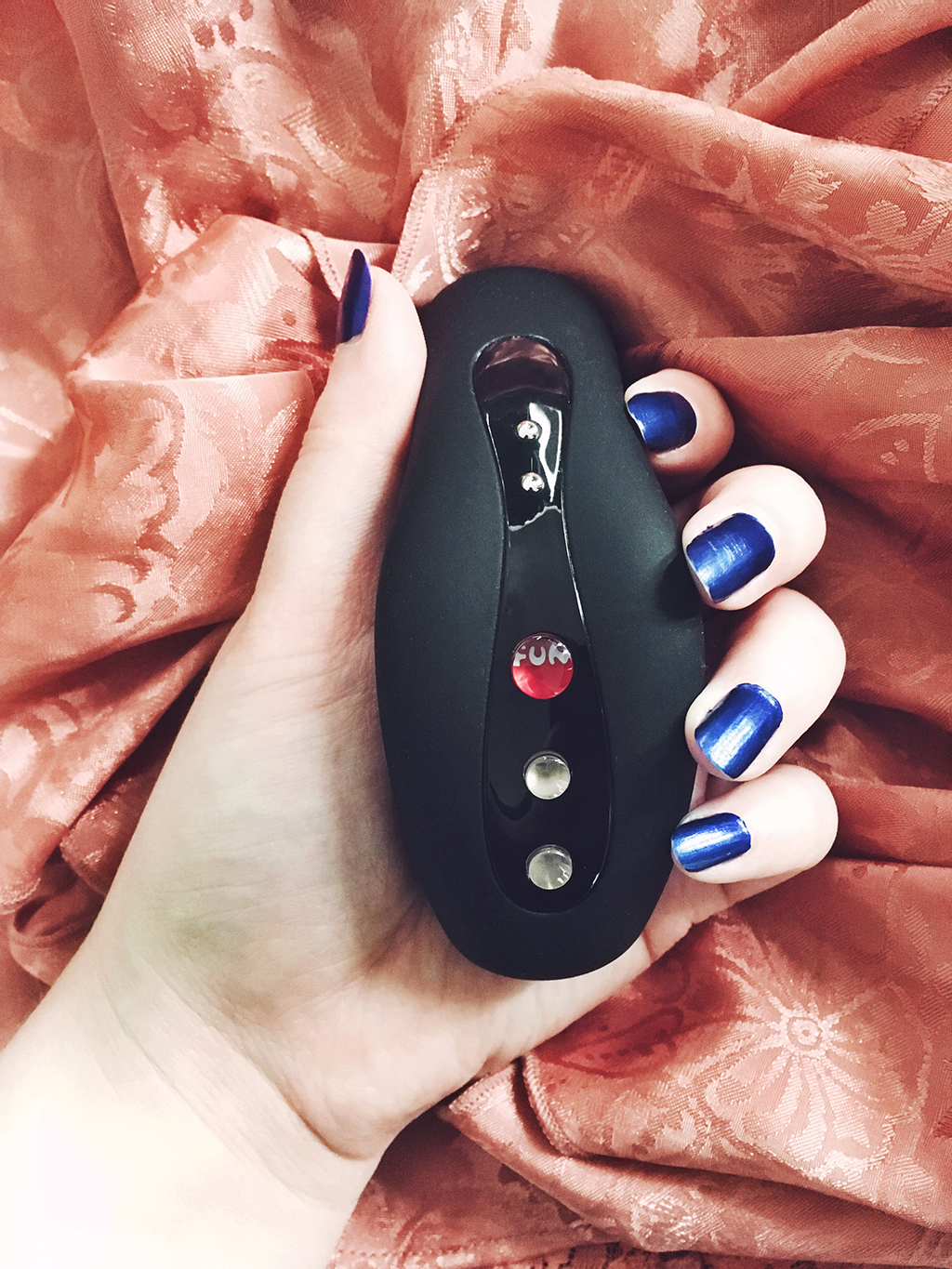 One of the weirdest things about the Laya II is that in my hands, it didn't feel so bad. Typically I can pick up a toy and have a pretty good idea of whether or not my genitals will like it, but with the Laya II I was way off-base.  In my hands, I was under the impression that while not super duper rumbly, the Laya II would be moderately powerful and might be sort of like the We-Vibe Tango – good enough for at least one passable orgasm. I also thought that the body would be a decent size and shape so that I wouldn't need to pin-point an exact spot on my clit with it, but I could just sort of smush it between my labia and it would hit whatever spots I needed. Neither of these predictions came true.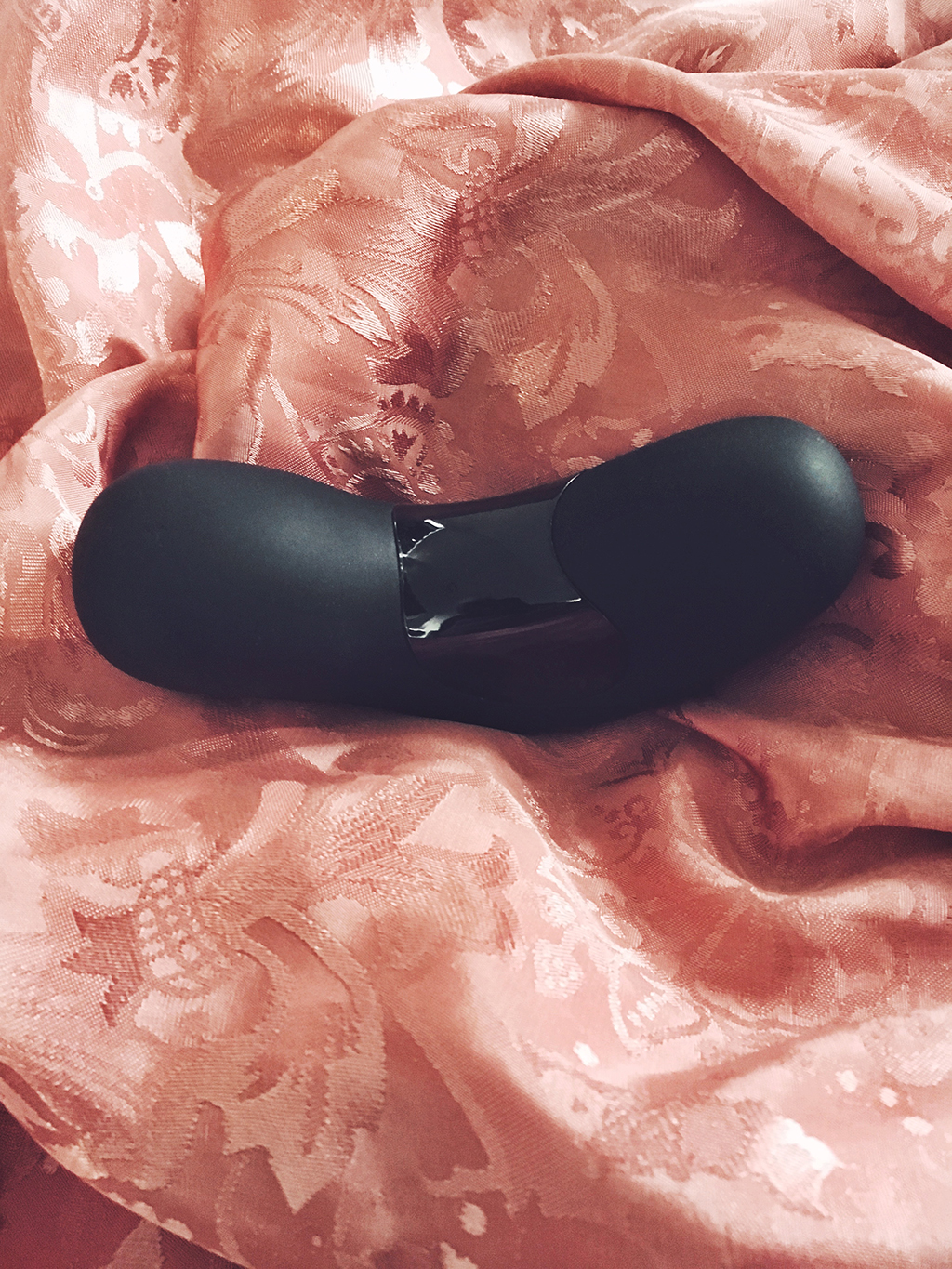 The plastic shiny middle between the two silicone ends is the most comfortable spot to situate the toy over the clitoris, but it's also somehow, some way, the least vibratey part of the whole device. If I cradle the Laya II over my vulva the way I'm supposed to, I feel basically nothing at all. While I don't want to write reviews that are based in having to use toys in unconventional ways in order to make them work, just to be thorough I did turn it upside down, on its side, try to just use the ends against my clit, etc etc but even still, there was no way I was getting an orgasm out of this thing.
After lots of frustrating attempts, along with the lack of power I determined that the shape is actually a problem for me as well. Despite it being very comfortable for the rest of my body to lay on, I realized that the rounded ends actually keep the concave middle from coming into enough contact with my clit, since it doesn't really stick out from my body. The shape isn't even that deep of a curve, but it's still too much for my anatomy. The middle of the toy is a bit thick width-wise, so to wedge it deep enough between my labia means that I have to manually keep them pried way apart and push the toy rather hard into my body. It seems the design that makes it the most comfortable is also what makes it unusable for me.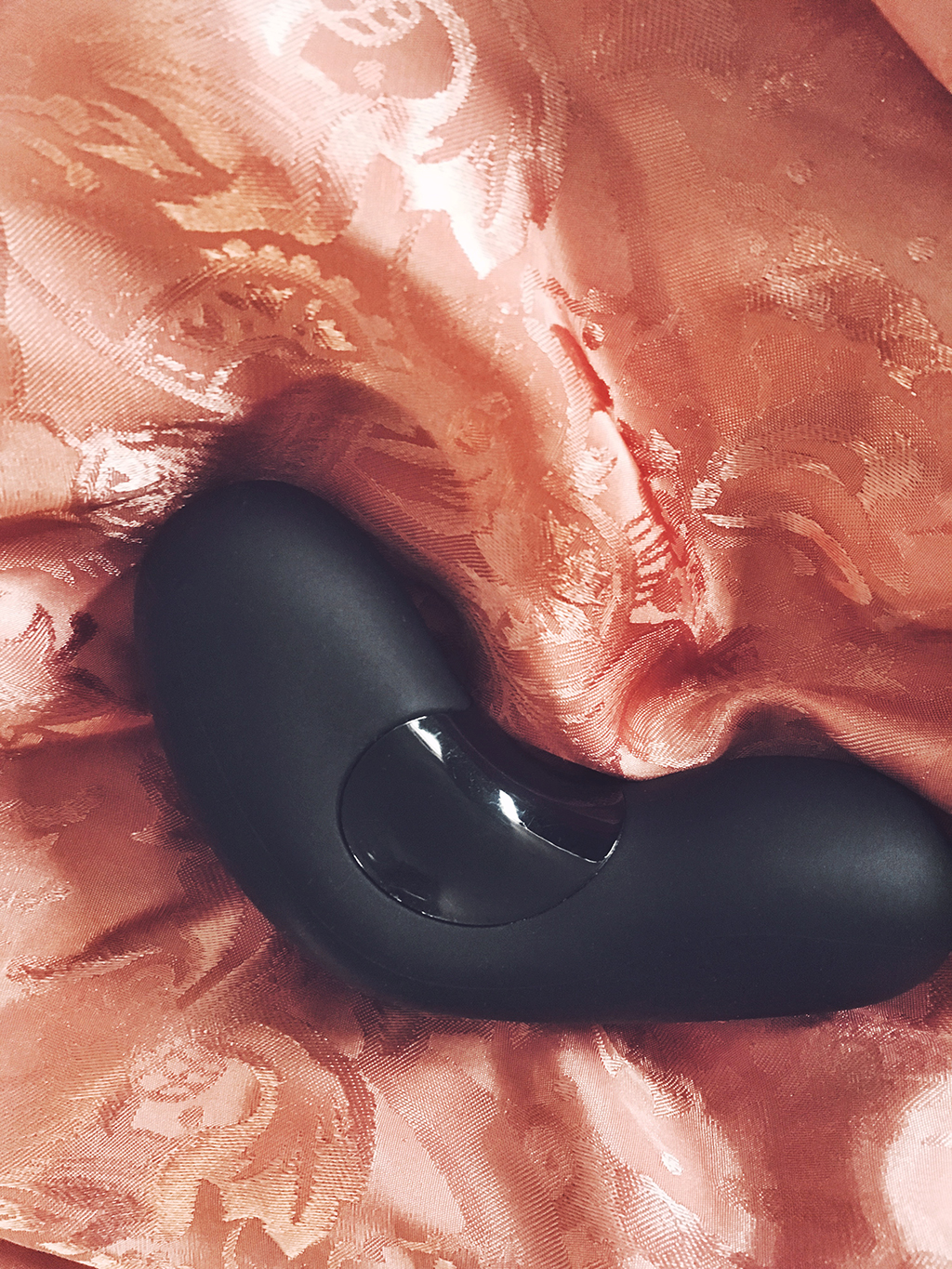 I also found the buttons really confusing. I'm a big believer that I shouldn't need an instruction book to figure out how to use my sex toy, these sort of things should be obvious and intuitive because I'll be damned if I'm digging out the instructions while I'm in the middle of trying to get off. It gets even more important that your sex toy just plain make sense when you own more than a few and it becomes a bit of a burden to try to memorize more than a handful of toy functions. This? This doesn't make any damn sense…

I'm okay with a toy having patterns, every once in a while I might even like some of them, but this right here is a hot mess and I have no idea what to do with it. What's so hard about an on/off button, an increase button, and a decrease button? What's so hard about a range of steady vibrations and a couple patterns for the folks who actually like them? What is this absurdity and why did it have to happen?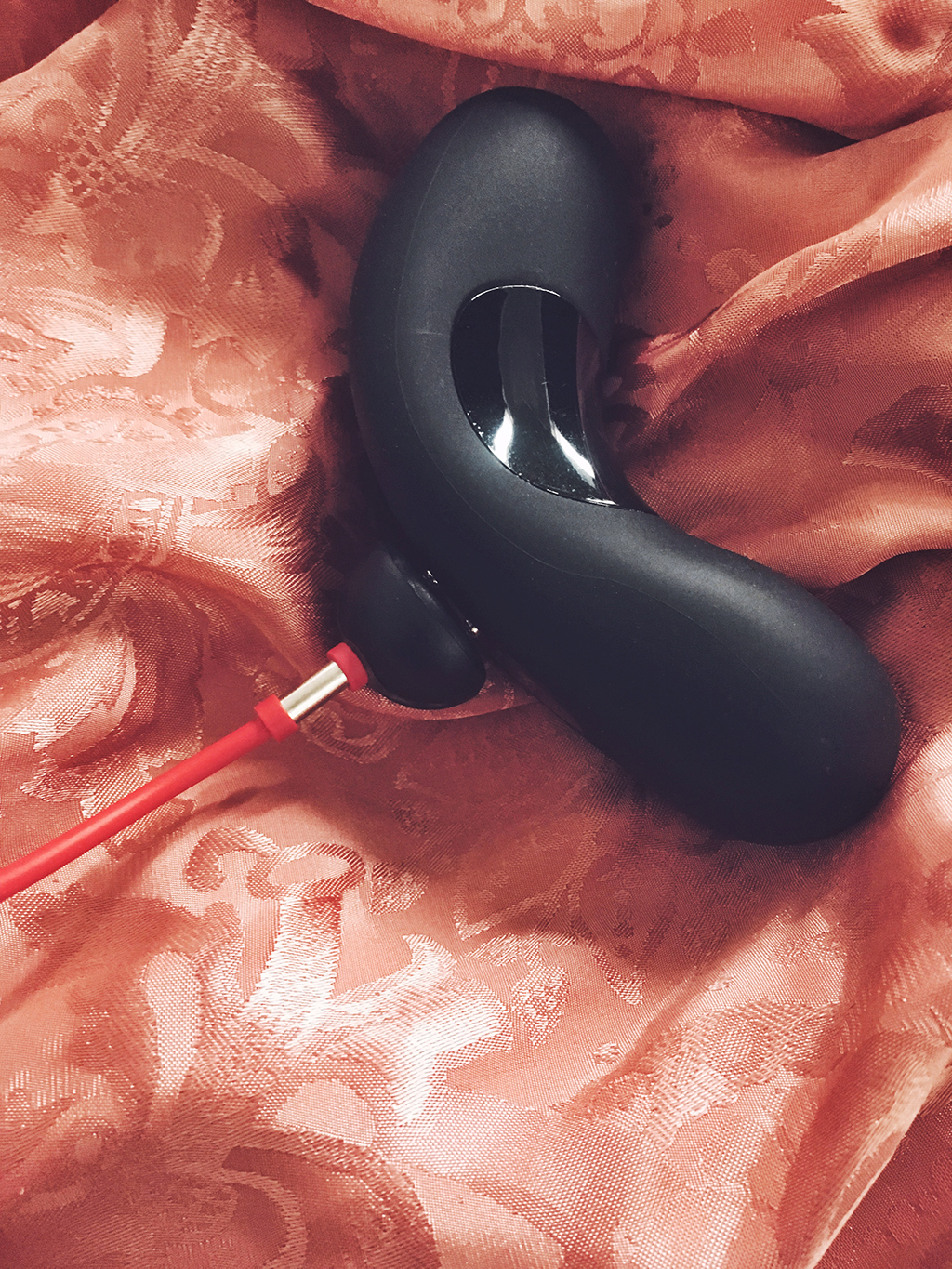 Overall, the Laya II has only two upsides for me. One being that it's waterproof, and the other being that if you can remember how to do it, those buttons somehow allow for a travel lock so your toy doesn't scare the piss out of a TSA agent. Other than that, the Laya II just doesn't do it for me. Give me something kinda but not exactly shaped like that, and a buttload more powerful, and with controls that make sense, and then we'll talk
Big thanks to GoodVibes for sending me the Laya II to try out!