Toy Review – The Snug Plug by b-Vibe
I've been on a positive review streak as of late and I have to admit it's been pretty nice, but you know the saying – All good things must end. Unfortunately we end with the Snug Plug.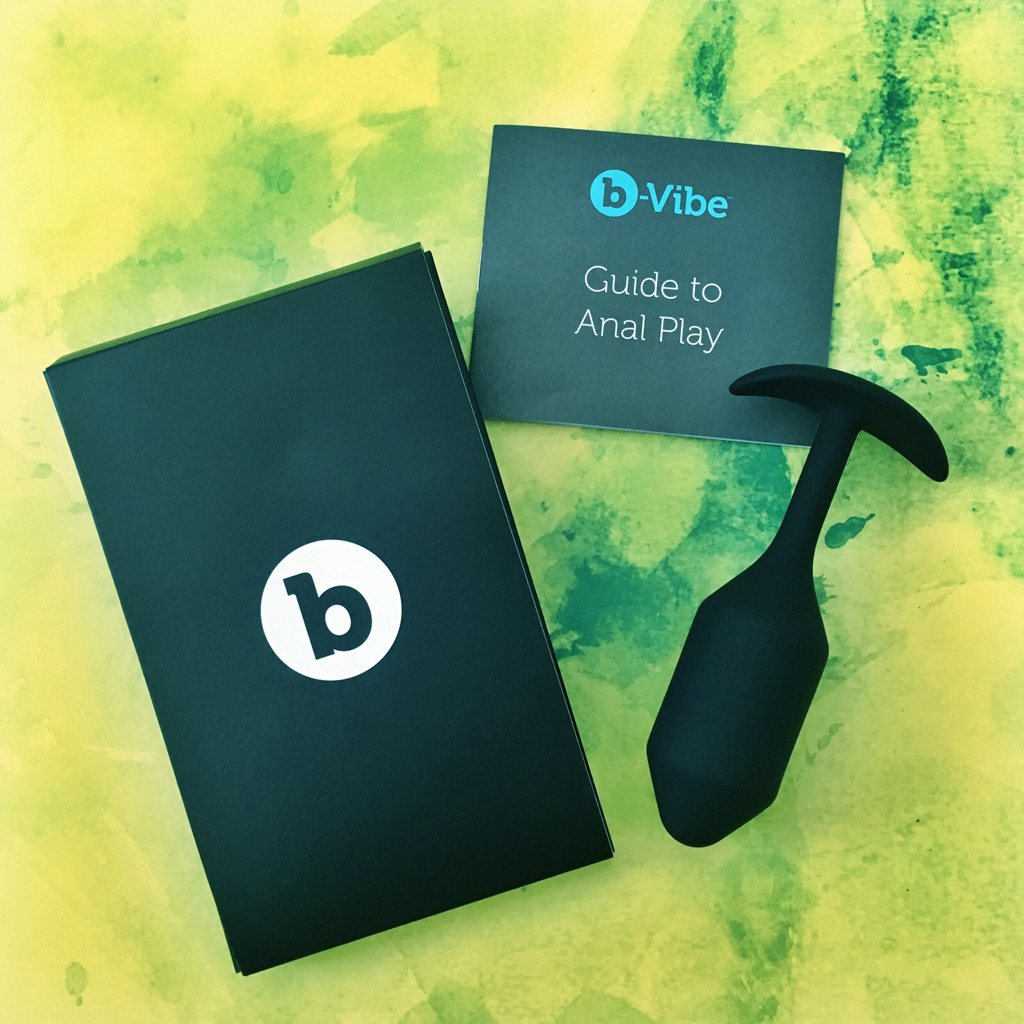 I consider myself a creature of habit. When I find pants that fit I buy 7 pairs and wear them forever, when I find a dish at a restaurant I like, I almost never bother to try anything else, when it comes to masturbation that isn't for the purpose of toy testing, I choose what I know works best. I firmly believe in "don't fix what ain't broke" and when it comes to matters of stuffing objects up my ass I double down on that notion. I was incredibly spoiled by being able to own what most people consider the top-shelf sex toys before even beginning my blog – my toy arsenal already included a Hitachi, Eroscillator, Sybian, and in the interest of buttstuff, an array of nJoy plugs. Having already been in the possession of the crème de la crème of anal delights, I don't really need anything more, but I wouldn't have much of a blog if I stopped reviewing after finding something I liked, so I decided to give the Snug Plugs a shot.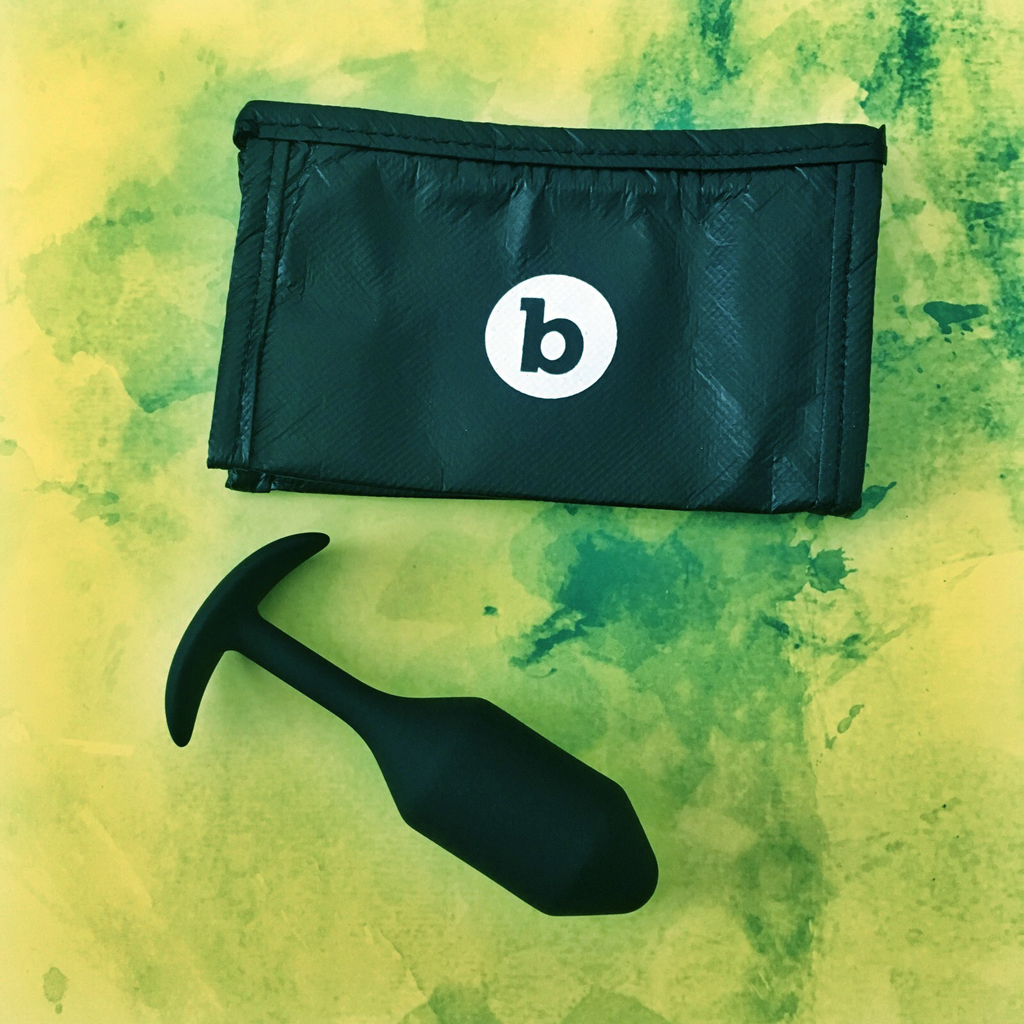 I probably sound like I'm gearing up to eviscerate the Snug Plug, but strangely I'm not. It's not a bad toy really, it's just no nJoy.
The Snug Plugs come in 4 different sizes, I offered to try either the second or third in the set because they were closest in size to the plugs I normally wear. Peepshow sent me the number 2.
The smooth silicone is a great body-safe choice that wont frost-bite your butthole on a chilly day the way stainless steel might, but on the other hand I find silicone to have a little more drag than metal upon insertion. I'm a perfect example of "do as I say, not as I do" so while I absolutely do not advocate you do this, my butt is resilient enough that I can pop even my biggest nJoy plug in with a healthy application of spit, but I cannot do that with silicone toys. No, I have to suffer through the extra two whole seconds it takes for me to rustle up a bottle of lube. The Snug Plugs should also probably not be boiled or put through the dishwasher since the insides might not be able to withstand the heat – stick to soaking in bleach.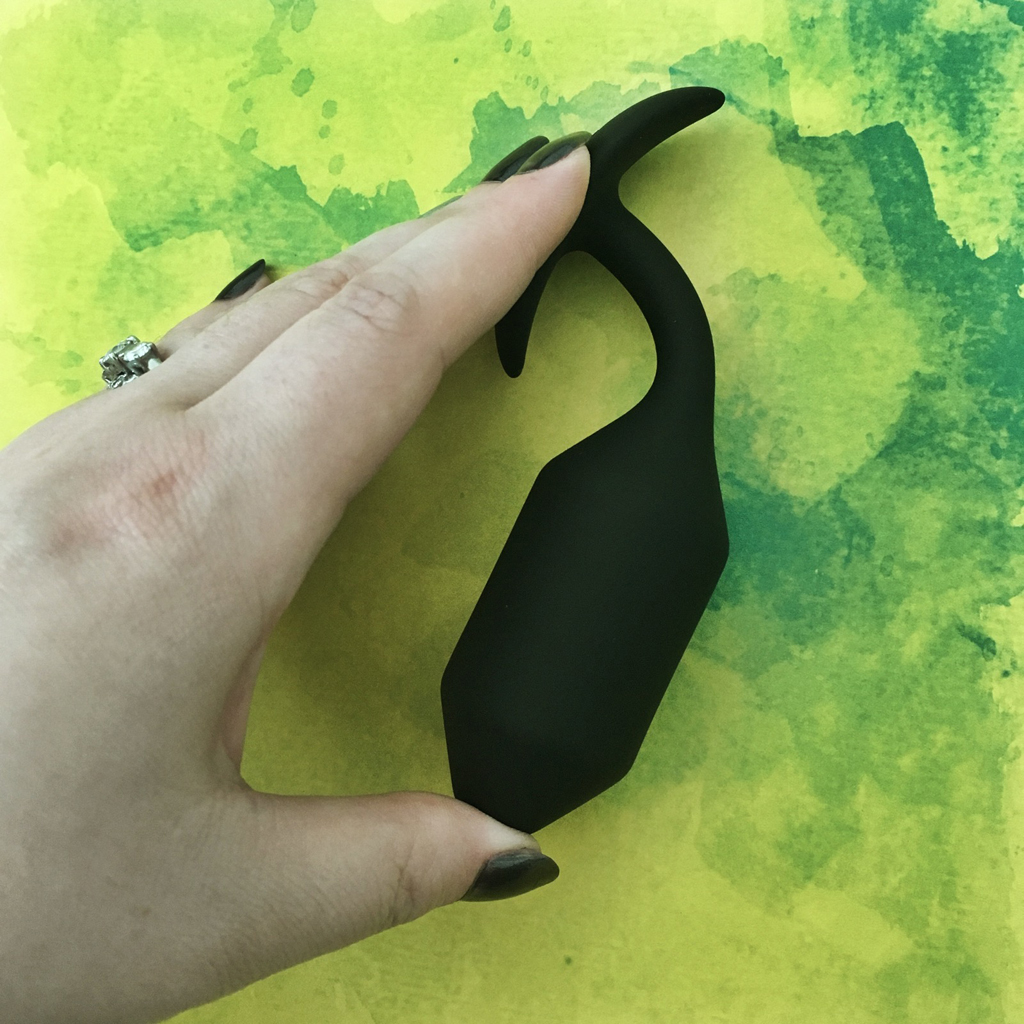 Unlike all the other plugs I own, the Snug Plug's neck is flexible. On the one hand, this certainly helps make it more comfortable for long-term wear, but on the other it might be harder for insertion. In my younger and smaller years I could fold myself up like a pretzel enough to reach my ass perfectly, but these days my positions are more limited and there's more of me to get in my own way. As far as plugs are concerned, I'm usually just barely able to reach the bases with my finger tips long enough to push them in before something cramps, so with a neck that just bends any which way I put pressure on it, that technique doesn't really work out. My least favorite way to insert a plug is by squatting, because my pelvic floor naturally tries to bear down and resist it, but that's how I have to be situated in order to reach and have enough control over the Snug Plug.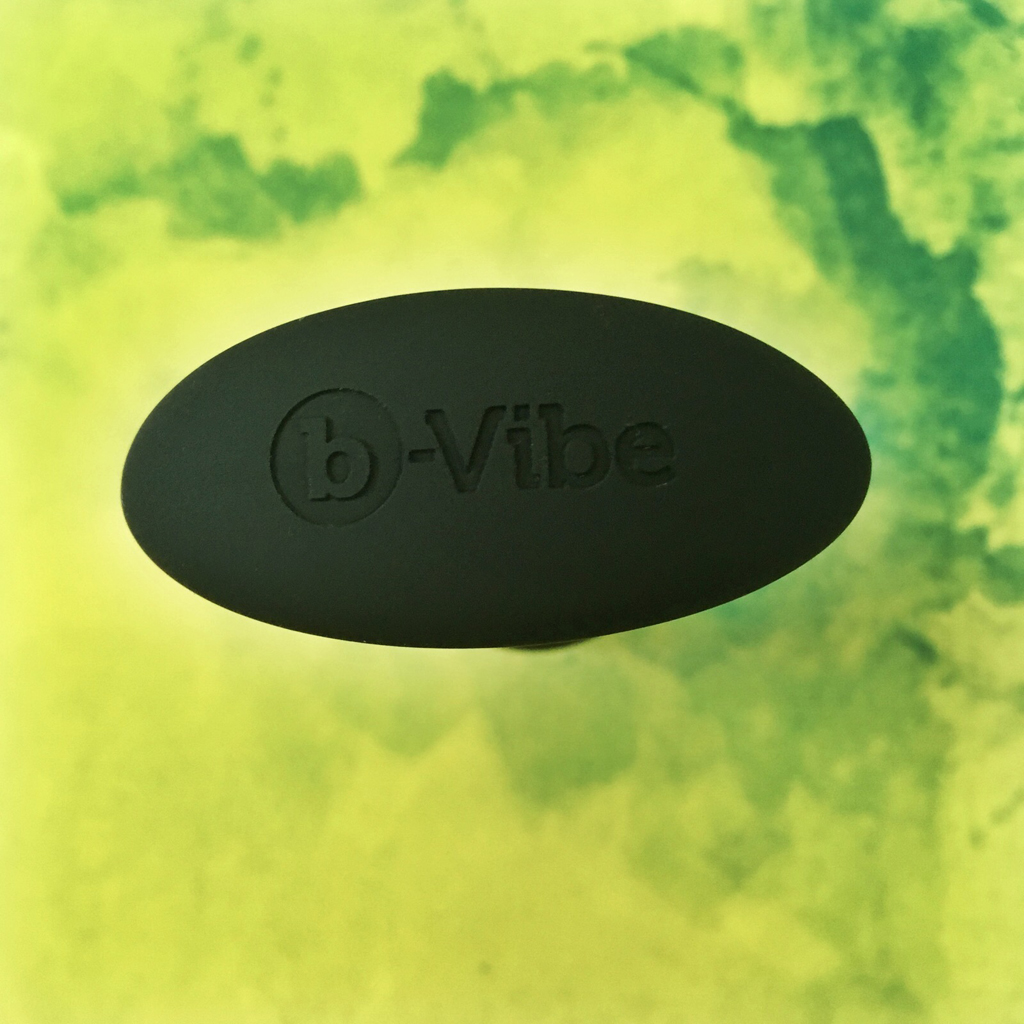 The base is great. I have no qualms with the base – it's just shy of an inch wide (my large Pure Plug is just under 3/4 of an inch) but I actually find it more comfortable because it's flat, so I don't feel like I'm sitting on top of it and pressing it into me when I take a seat the way that I do with the convex bases of the nJoy plugs. Despite the slightly larger width there's still no pinching for me which is always a concern when you've got a meatier ass like mine.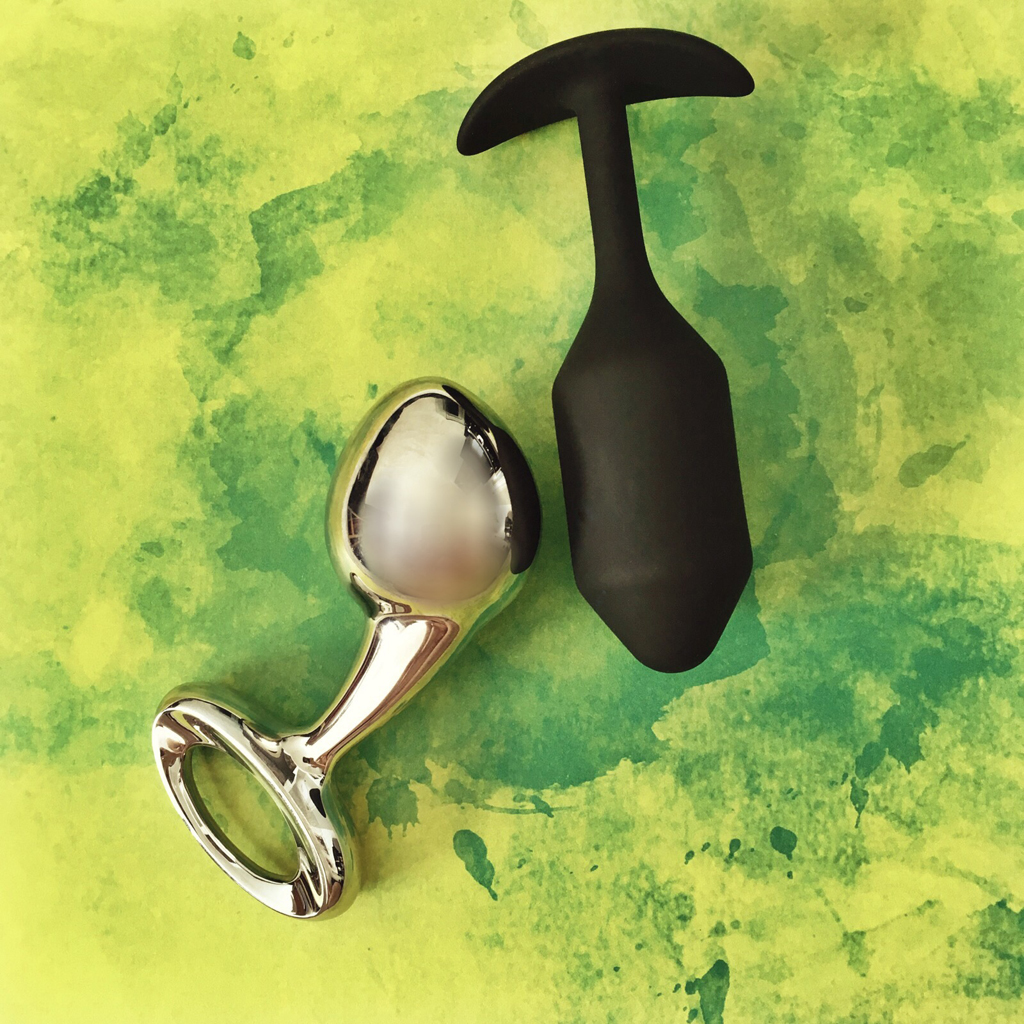 My biggest complaint about the Snug Plug is the barrel shape, but this is probably just simply because it's not what I'm used to with butt plugs. Even though my large Pure Plug is wider than the Snug Plug I find the bulb shape easier to insert than something slimmer but longer. The bulbs just seem to easily "pop" past that ring of sphincter muscle and then settle in nicely all on their own, whereas the Snug Plug took a little more work and I felt like I had to keep pushing on it to get it inside of me all the way, instead of my muscles doing the work to settle it for me. It was not bad at all, we're nowhere near deal breakers here, but it was unexpected. The barrel shape of the Snug Plug also lends to it being the longest plug I own, so that surprise at needing to really push it into me was sort of enhanced. It's about an inch and a half longer than my large Pure Plug and I'm not all that used to having a plug that deep inside me.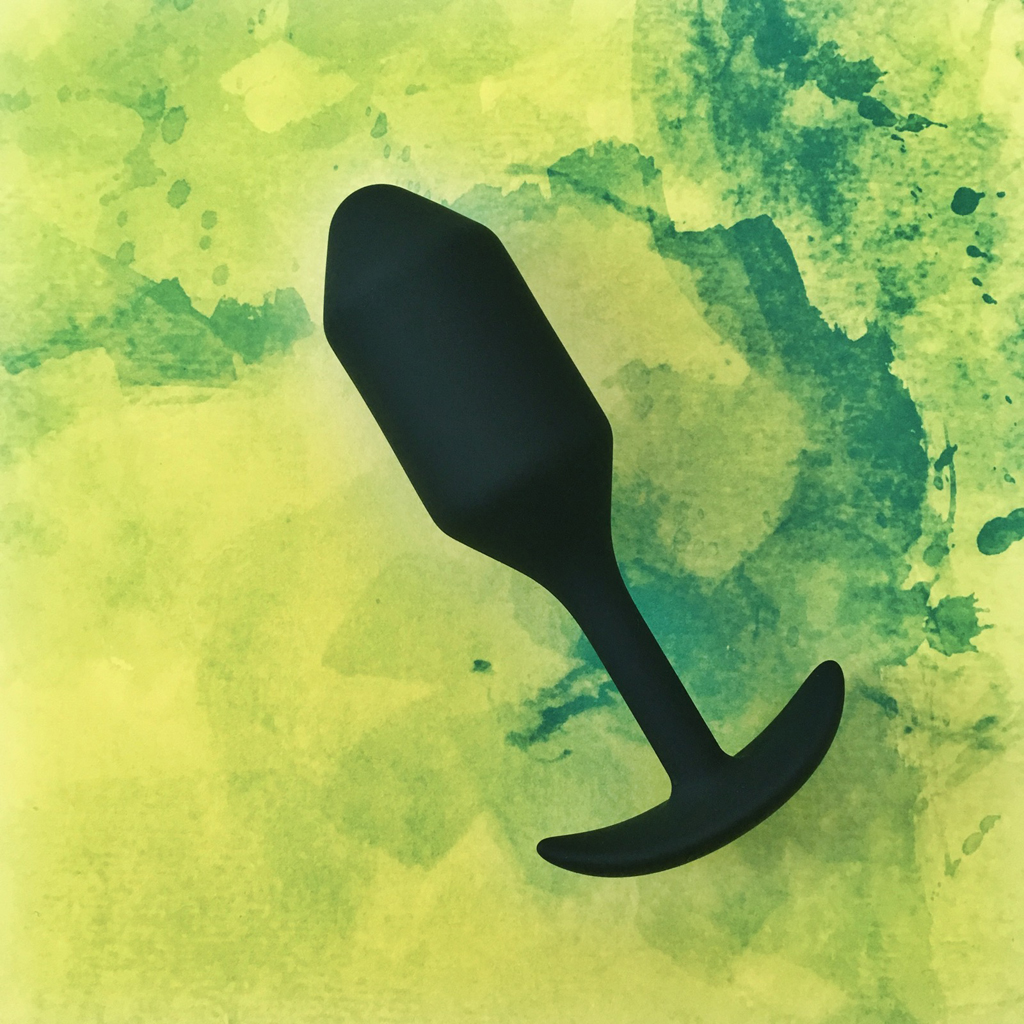 I think the Snug Plugs are good butt plugs, so the thing that really breaks my heart about them is that they're not exciting butt plugs. The big draw for me about the Snug Plugs is that they've all got a pair of weights inside the barrel that rattle around when you shake the toy, much like Kegel balls. Unfortunately in the same vein as Kegel balls, I can't actually feel the vibrations those rattling weights are supposed to provide. I shook, I danced, I did jumping jacks, I twerked, I rolled around on the bed, but I felt almost nothing at all. On extremely rare occasion I might catch the faintest shortest rumble, but I had to be really looking out for it, it is absolutely not something that would catch me off guard and send a shiver up my spine reminding me of the toy stuffed deep in my ass. Rolling the plug around in my hand, I notice that the subtle movements the body might make through the course of a normal day are not very conducive to causing the weights to shift dramatically enough to cause the vibration as it is, so when you bury that into a part of the body that has less nerve endings and less range of motion I know that it's not just a case of my butt being too numb to notice – no – it's the weights that are  lacklustre. If I want a plug that's just plain ol' hefty, the nJoy line has that totally covered, I wanted to be able to really feel the motion in the Snug Plug and that didn't work out for me.
I dont have any serious reasons you shouldn't buy the Snug Plug, but I'm also missing a list of amazing reasons that you should buy it. I don't mind it but I can't see myself reaching for it in favor over my steel collection. If steel isn't your jam, you can't take the weight, or you're looking for something a smidge more affordable then the Snug Plugs might just be the way to go, but for me it's an addition to my "meh" pile. For now I'm sticking to my nJoys.
Big thanks to Peepshow Toys for sending me the Snug Plug #2 to review. You can buy your own Snug Plugs by clicking Here. Use code SexBloggess at checkout to get 10% off your order
b-Vibe Snug Plug #2 Tl;dr