Toy Review – The Iroha+ Kushi by Tenga
I did it again. I let myself be fooled by form instead of focusing on function. I'll accept my responsibility here, but can you really blame me? The Kushi looks so fuckin' cool.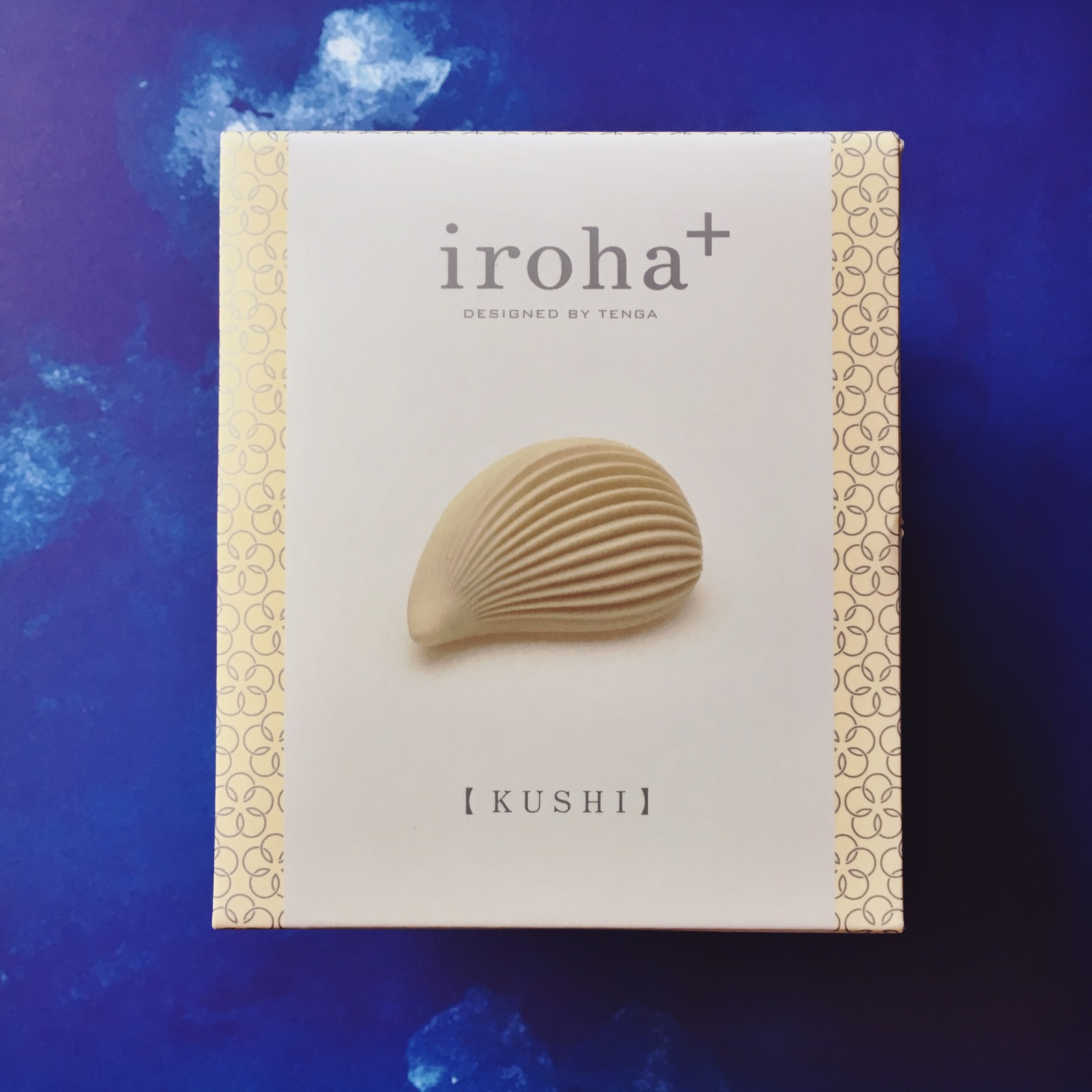 The Tenga company originally began back in 2005 making masturbation sleeves and other toys for people with penises. Tenga stands out in the toys-for-penises market by creating really quality masturbation sleeves that are not your run-of-the-mill disembodied mouth or vulva or anus with heavily hetero, cisgender, overly sexualized marketing. If I didn't already know what they were and you just tossed me a Tenga egg or one of the Tenga Flex masturbator sleeves I wouldn't have any idea I was holding a fuckable toy. I'm not ragging on those who prefer a tube with a rubber mouth on the end of it, I just really like artsy shit, and Tenga seems to love it as well.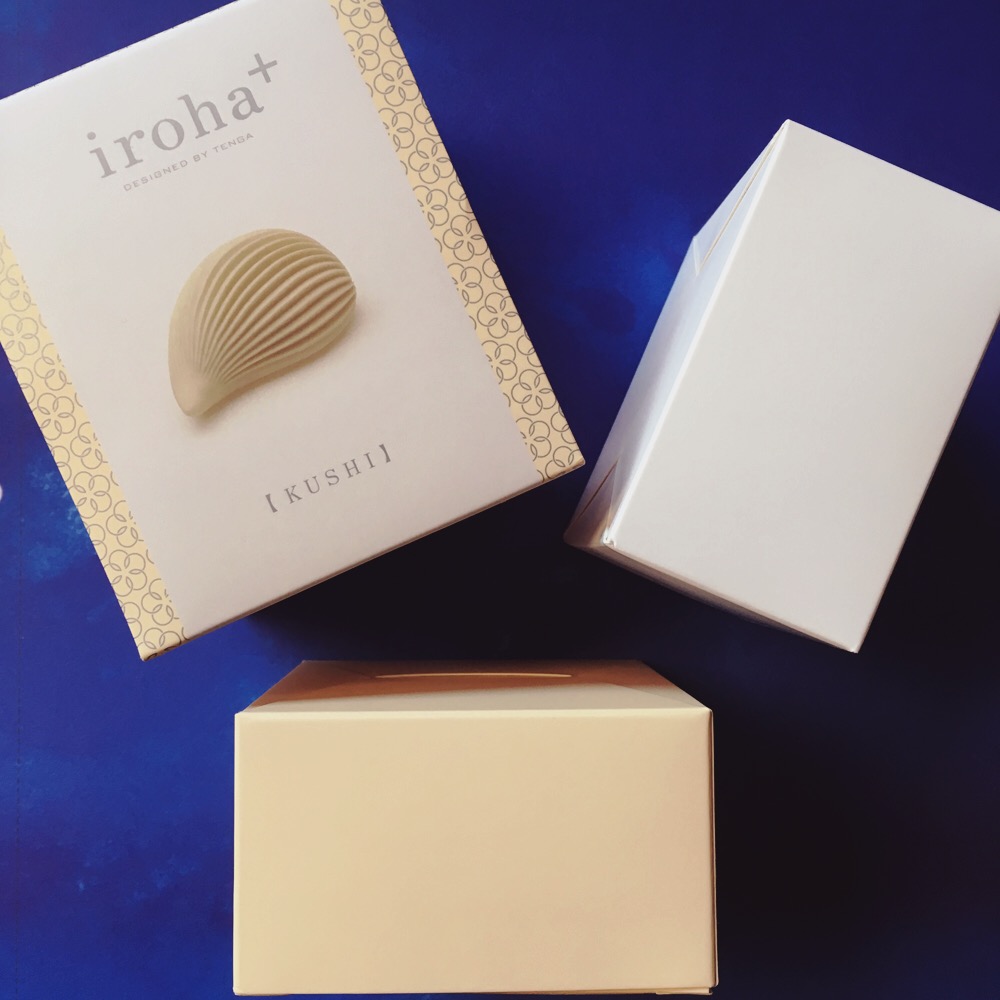 In 2013 Tenga branched off and created a vibrator line for people with vulvas, naming it Iroha. Into Iroha, Tenga carried the same love of sleek, compact, and unassuming designs. Both the original Iroha collection and the Iroha+ line – which the Kushi comes from – are little globs of squishy silicone surrounding a vibrator that fit in the palm of your hand. They all come with a plastic magnetic charging base that doubles as a storage case, USB cord and outlet plug, and manual.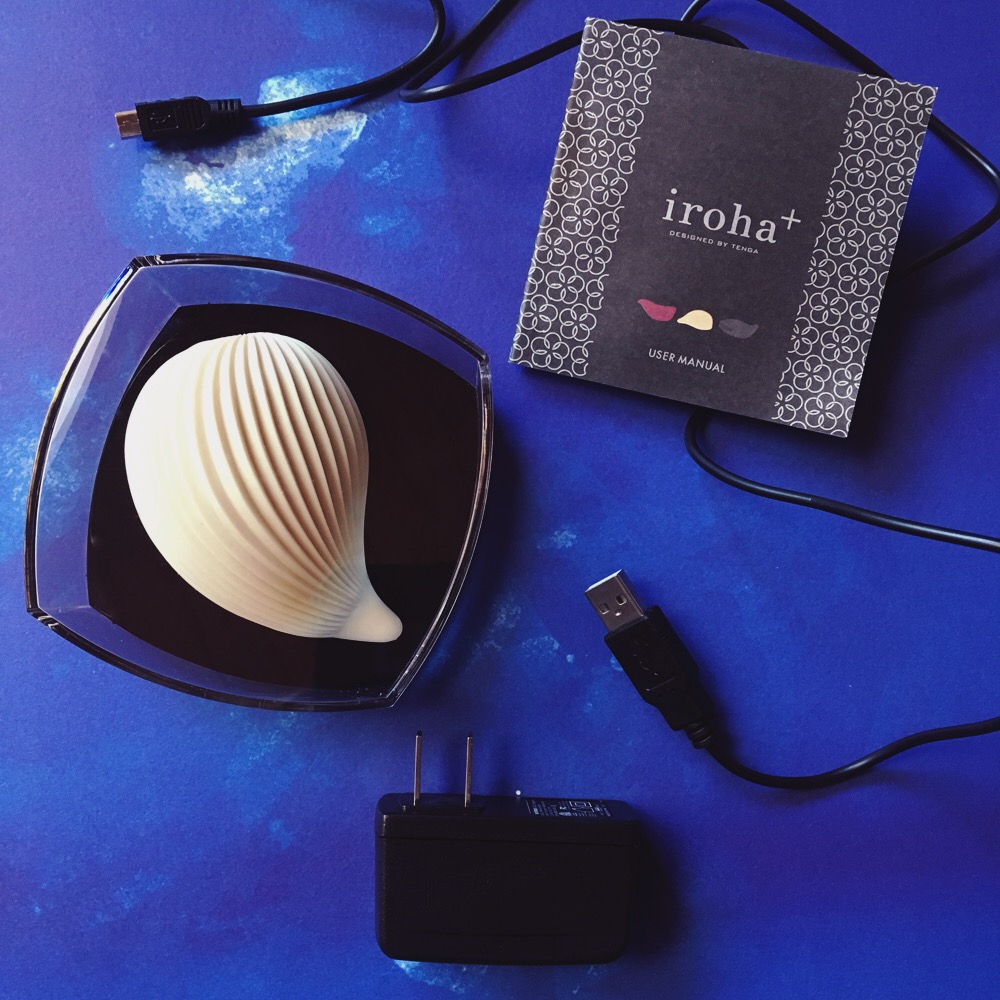 I typically despise magnetic chargers because almost every other toy I've had them on is rounded and likes to roll away from its cable, but for the Iroha products the magnets work fine, as the toys are flat-bottomed and cannot slide off their bases unless you really knock them around. I also typically just toss out whatever storage bag or box a toy is meant to have, but with the Iroha storage case doubling as the charger I cannot do that. Luckily, I don't really mind it, the case isn't absurdly big and since the silicone picks up a ton of lint, it's sort of nice to keep the toy in a little plastic box. It's almost a display case. The manual says when the toy is charging there's a small white light on one side of the base that glows solid, and when it's fully charged it turns off. It takes about 2 hours for the battery to recharge and roughly an hour to drain it back out depending on the settings you use. My Kushi seems to have a bit of a defect – it doesn't want to make a solid connection with it's charging base so instead of a steady glow, the light strobes erratically, then shuts off, then pops back on, then pulses, then strobes some more. It does eventually fully charge up and turn off for good, but it takes far more than 2 hours. I don't see myself using the Kushi a whole lot more so this isn't a big enough deal for me to complain to anyone about, but if you get an Iroha toy that behaves that way you should get in contact with whomever you purchased from to see about a replacement because that's not how it's supposed work.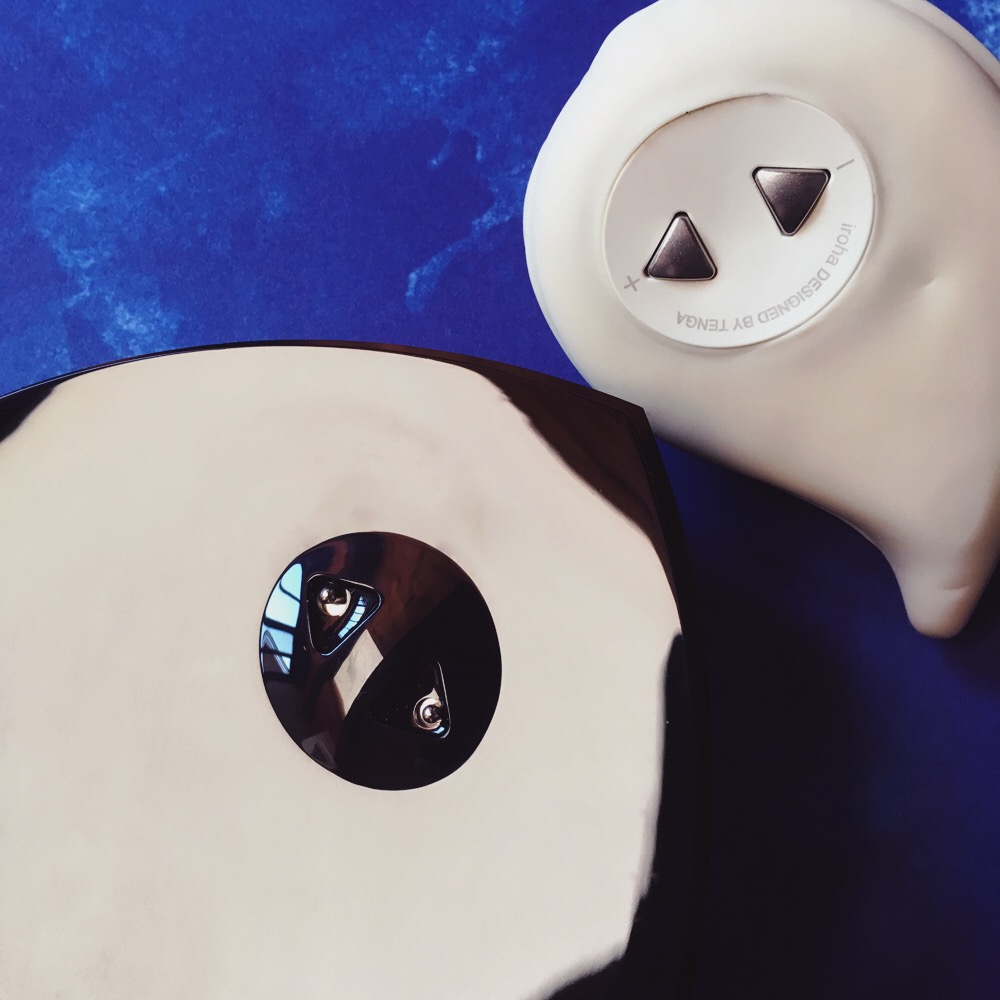 The Kushi is made up of a silicone coating that encases the vibrator and a squishy inner silicone. The charging magnets also function as the on/off and intensity changer buttons. I love love love having separate buttons to turn the vibrations up and down. There's five vibration intensities and two pulse patterns that I don't really use.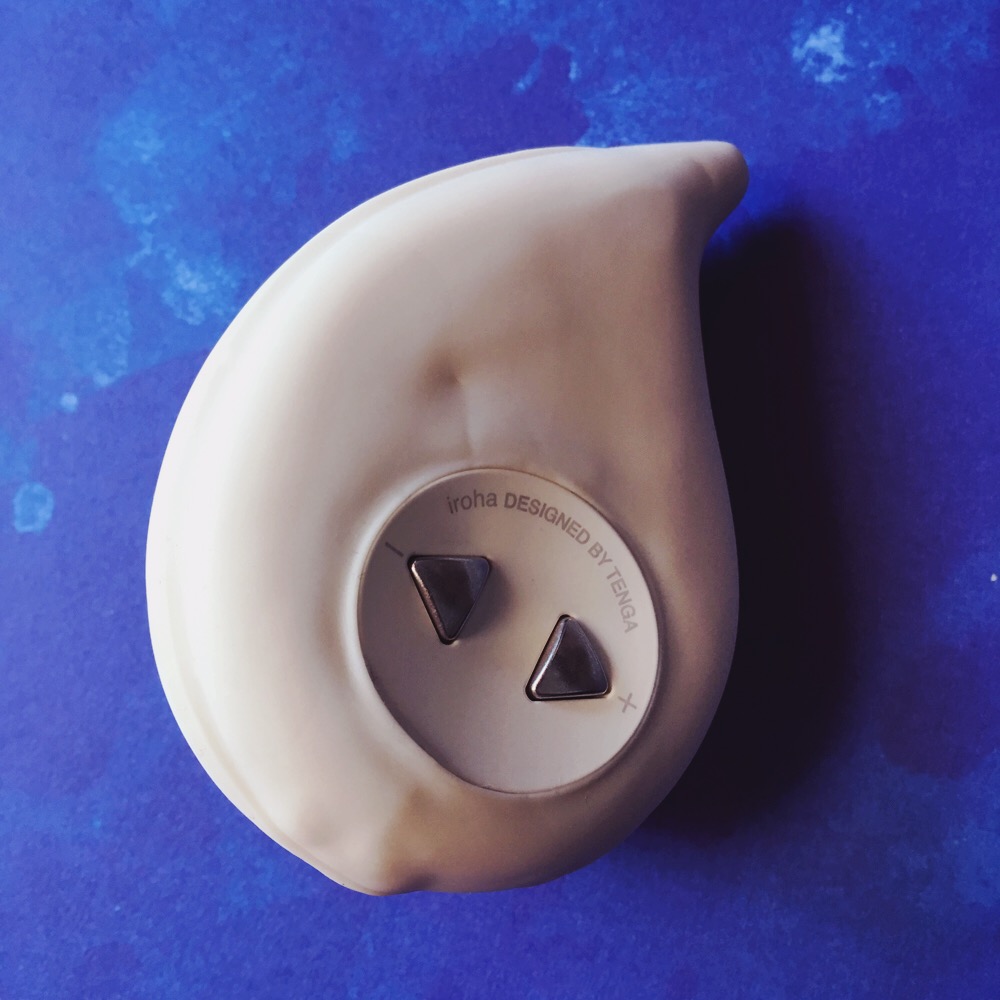 The shape of the Kushi is what really drew me in, against all my better judgement. I know that smaller, more pin-point toys that I can put on my clit without having to really spread my labia out work best for me. I know that I don't really move the toy around a whole lot nor do I care for a lot of texture. And yet I picked a broad super texturey blob that – depending on who you ask – resembles either a sea shell or a hedgehog. I just couldn't help myself.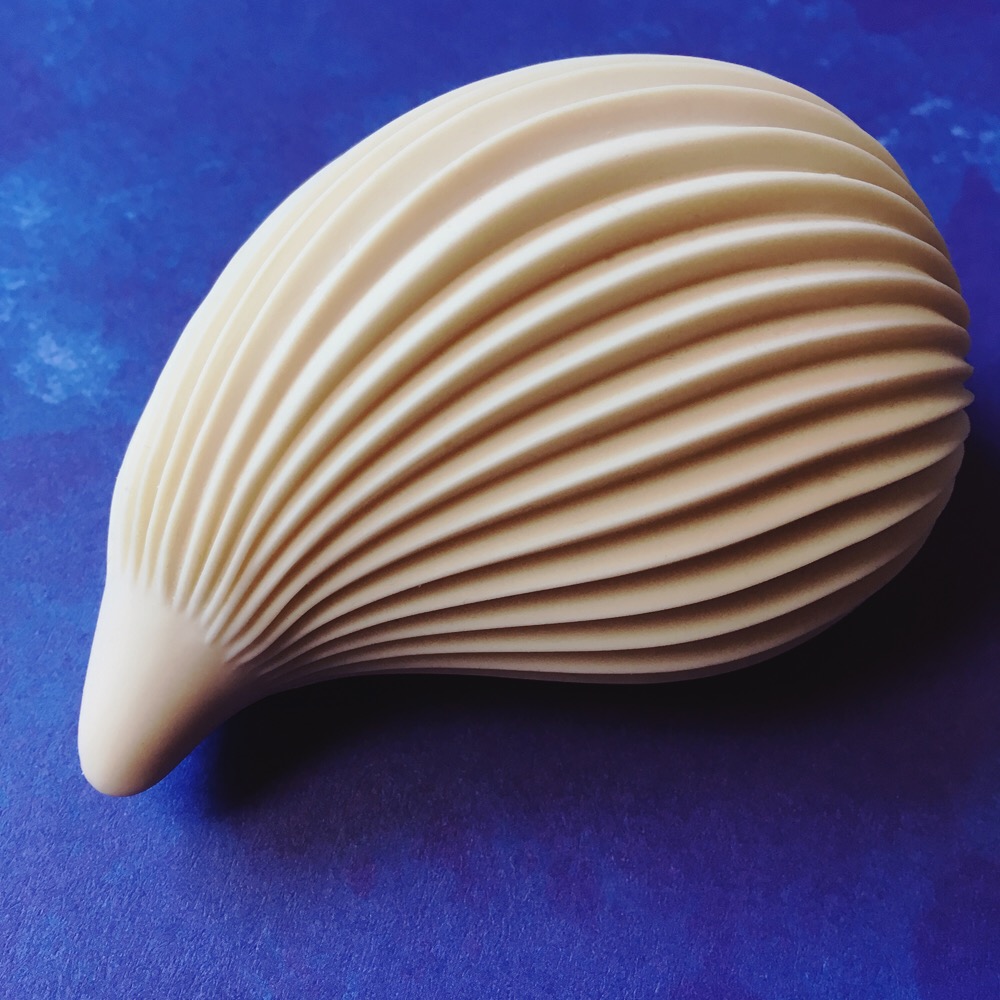 I'm not sure if I'm team seashell or team hedgehog (I generally dislike the idea of fucking things reminiscent of animals) but either way the Kushi is goddamn neat to look at. I don't think anybody who comes upon one of these in the wild has the immediate thought of "oh that's something you probably rub your genitals on" and I love designs like that – provided they're actually good for rubbing on your genitals. Unfortunately, the looks department is all the Kushi has going for it that pleases me. Sex toy wise, we have trouble. The little tip is really the only part of the toy that brings me any joy, and while it does carry vibration that's not really how I want to be using the Kushi. That's like if the head of the Magic Wand was only the size of a quarter but it kept it's entire original sized handle – that's silly and wasteful as fuck. Because I don't really care for texture, or especially rubbing such intense texture across my vulva where it just winds up dragging my labia and causing more irritation than pleasure, the whole body of the Kushi is a no-go for me. The ridges across the back of the Kushi should have immediately given me cause for concern, I have no idea what kind of mental gymnastics I performed to convince myself that it would be okay if I just gave it a chance but you can trust they must have been impressive. The squishiness makes holding the toy a much nicer experience, but it also dampens the vibrations a bit too much for me. It's not unusual for me to skip the first few levels of intensity on vibrators but with the Kushi I go immediately to 4 or 5 and then struggle from there on out wishing it could go higher (or accidentally sliding into one of the patterns because I forget that I'm already on the highest setting.) I DID manage to orgasm with the tiny little nub but it's no easy feat and not particularly fulfilling.
The Kushi is certainly the prettiest of the bunch but definitely not the most practical for the type of stimulation I require. Deep down I already knew that, and should have gone with one of the smoother alternatives, but I let myself be starstruck by interesting design. Both the original collection as well as the other two designs in the plus collection, while more boring to look at, would likely suit me much better for actually getting off.
Big thanks to GoodVibes for sending me the Iroha+ Kushi to review! 
Tenga Iroha+ Kushi – Tl;dr