Toy Review – The Jive by We-Vibe
The wearable remote egg vibrator has been a thing for…well for a while. I've owned a handful of cheap plastic blobs with wired controller attached, or little (hot pink because that's very inconspicuous) boxy remotes that barely fit in the palm of your hand with simple on/off switches. A few of them did manage to pack a punch, but then they only lasted a few months before breaking. They were also all exceptionally loud, the antennas on the remote-operated ones were just poky wires snipped at the ends, there was no customization and they weren't terribly discreet. Despite the vast majority of them totally sucking, they're an item that I've always at least enjoyed the concept of, were it ever to be perfected upon.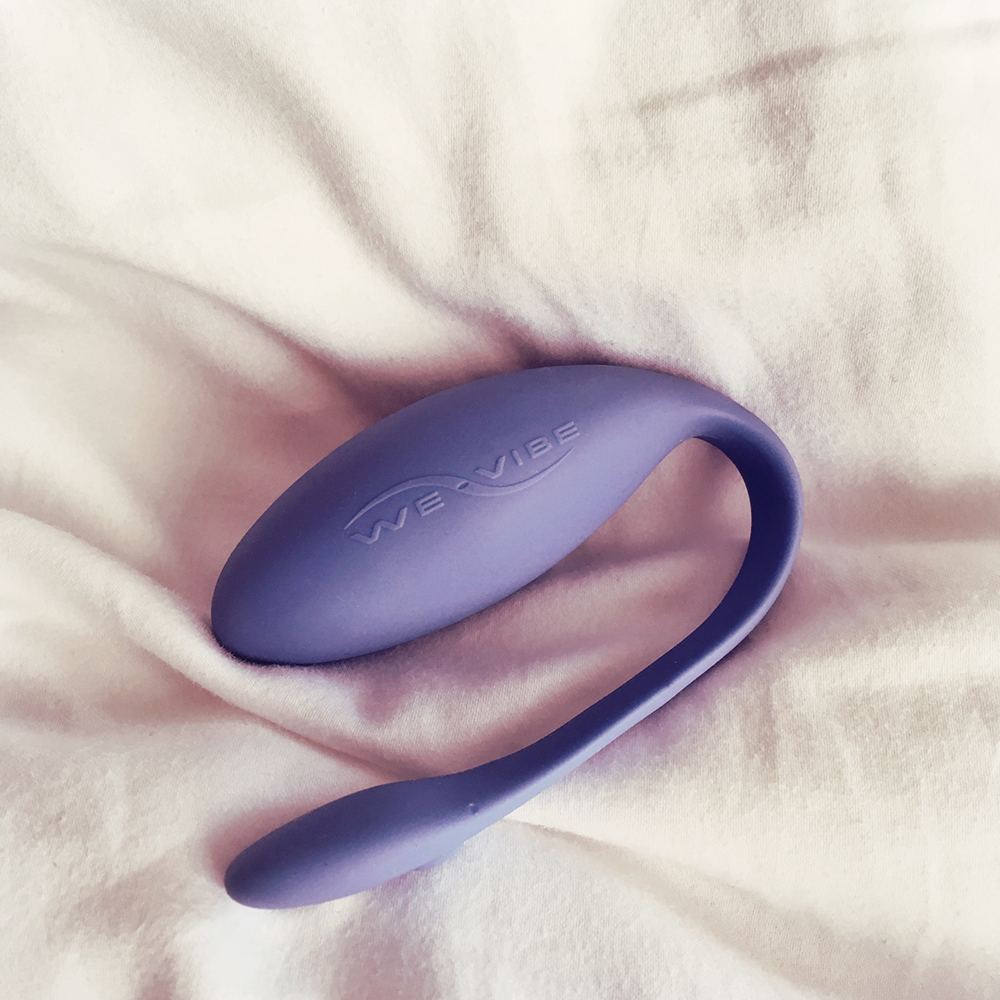 In the beginning, I was really excited by We-Vibe's original wearables line because while I find internal stimulation all fine and good, it's not how I cum, so their added clit stimulation arm was supposed to be a godsend for people like me who are into wearing their toys and wanting to divorce from the cheap plastic eggs of yesteryear. Unfortunately my body disagrees heavily with everything about the main We-Vibe wearables line that is intended to be a good thing, and I find them utterly useless. I also didn't enjoy my Touch, Rave, or Ditto, so with the exception of the Tango I'd given up on We-Vibe for a while and moved on to other brands. But then they developed the Jive and I needed to give it a shot.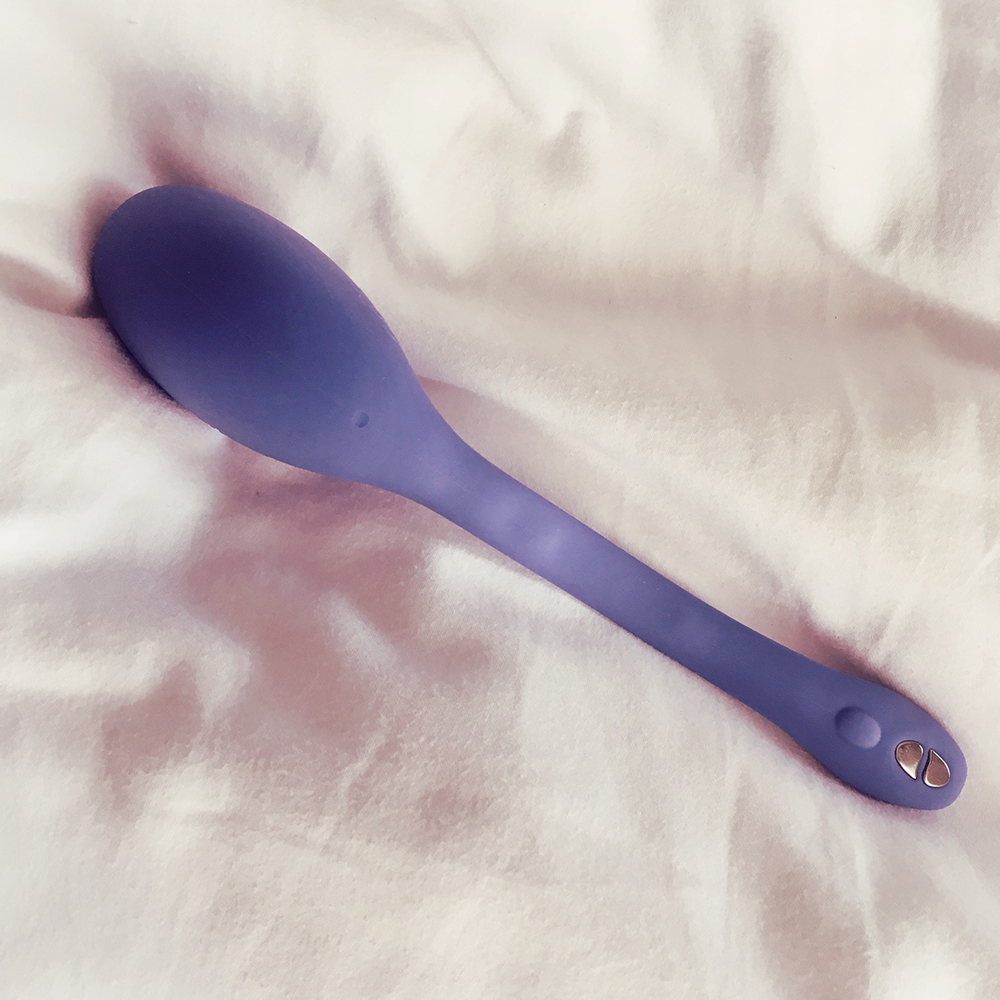 The Jive is an unassuming little periwinkle colored vibratey silicone bulb with bluetooth antenna. It can be used either with the button on the end of the antenna or through the We-Vibe app. There's the same 10 functions in the Jive as with all the other We-Vibe toys (steady vibrate and 9 patterns) The Jive is the first wearable toy I have gotten from We-Vibe that did not come with its own remote control, so unfortunately the app is the best way to use the toy and the only way to change the intensity of the vibrations.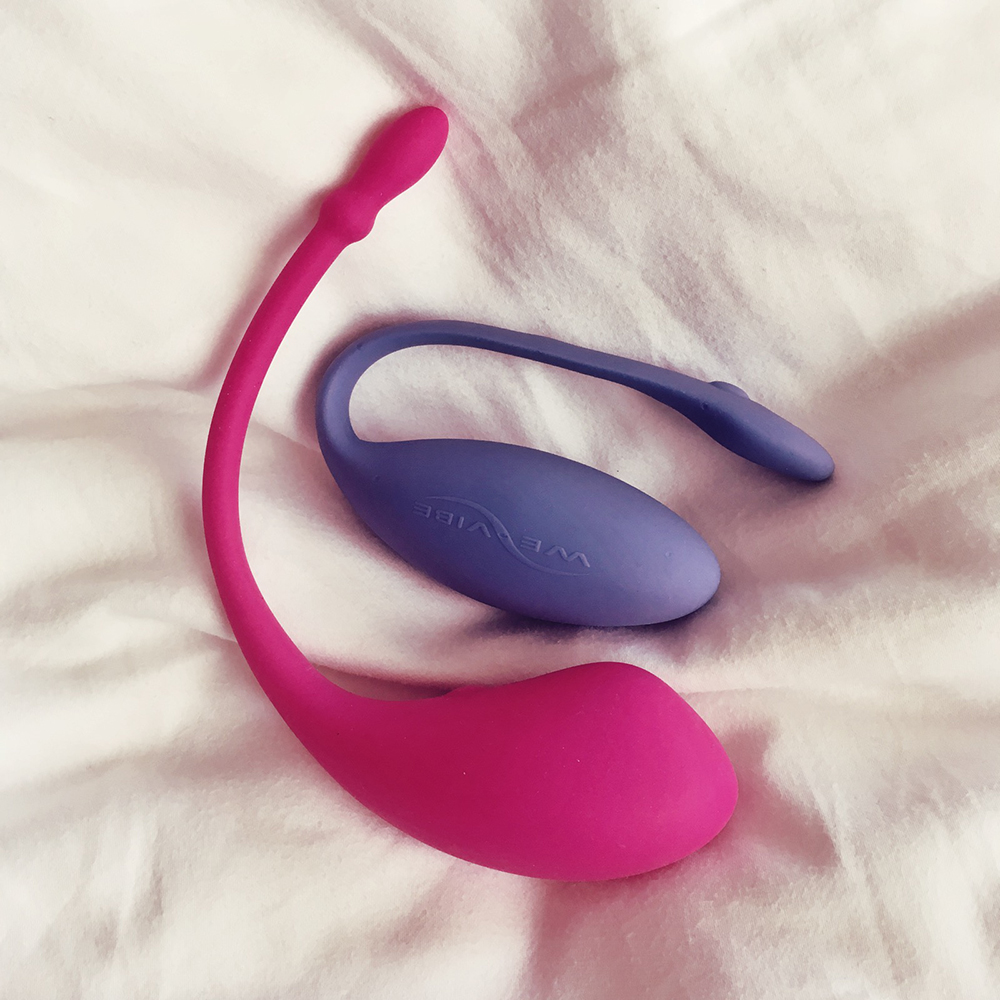 I say unfortunately because I'm just never going to warm up to We-Vibe's app. I'm sorry, but I'm not sorry. Normally I will never choose a remote over an app to control a toy but in this case I'm just so underwhelmed by We-Vibe. I mentioned before in other We-Vibe reviews that Lovense provides a far superior app experience and I'm probably never going to change my tune on that one. I see a lot of people having a hard time choosing between these top two companies and until the Jive, their different product offerings weren't entirely comparable, so the app functions were something I urged people to consider (if apps were something they cared about.) If apps weren't an issue then it was down to whether or not the wearer needed clitoral stimulation (and if the other wearable We-Vibes were even going to work for that person's body) but now that they both produce these egg shapes, the struggle to choose has increased. Sadly, We-Vibes controls remain limited, the newer features – which are not present in the Jive – are gimmicky more than practical, and the connectivity both from owner to toy and owner to partner can be a bit shoddy. They're certainly miles ahead of some other lower-quality remote toys – I am by no means saying the We-Vibe app is unusable trash like some others I've encountered – but if We-Vibe wants to poise themselves as the top of the line then I expect a top of the line app. Lots of other people are perfectly happy with the app though and I acknowledge I may be just a tad nitpicky. If We-Vibe had decided to keep with tradition and include a remote with the Jive I'd be entirely willing to toss my app resentment aside and call the Jive the reigning champion of vibrating eggs above my prized Lush, because they got a LOT right with this toy.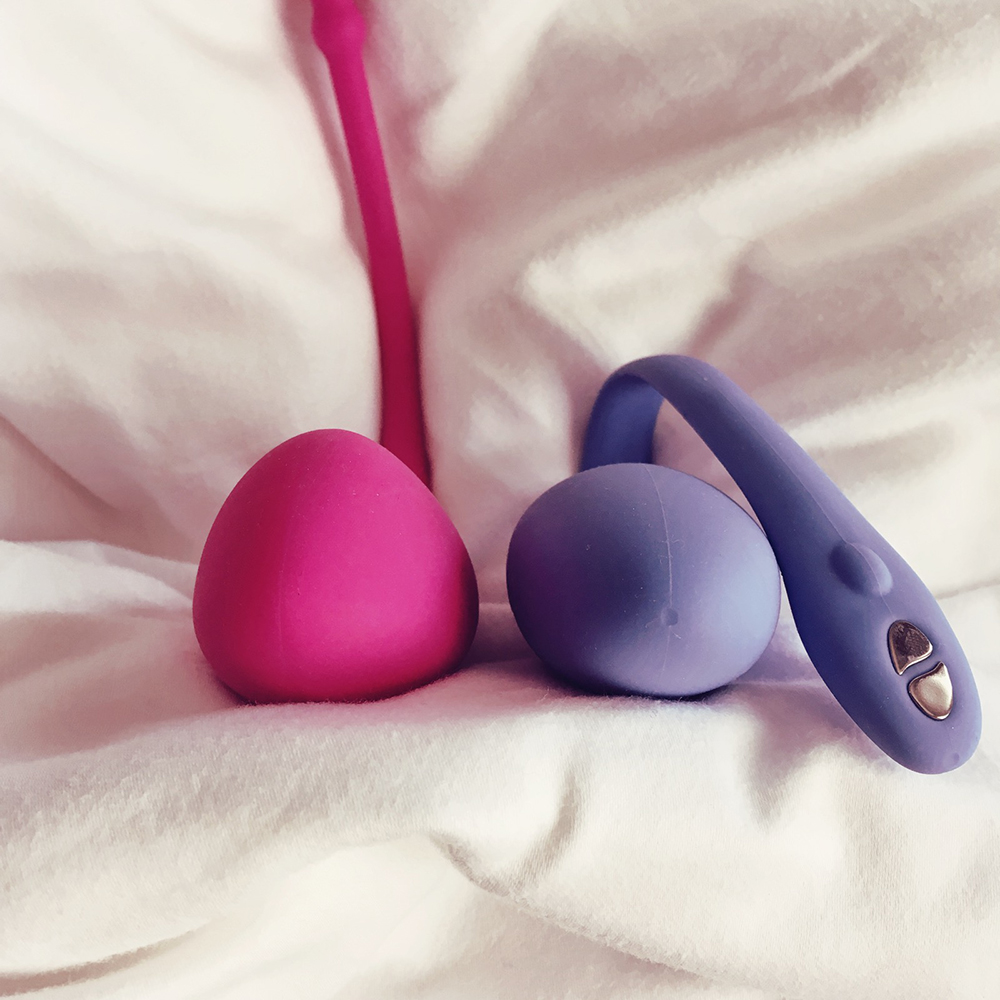 First of all I prefer the Jive's shape. "My vagina does this weird thing" is probably one of my most-used phrases but it never stops being true. In this case, my vag hates … shapes. If I insert and let go of a toy that is curved upwards in order to reach my G-spot, my vag quickly flips it onto its side or fully upside-down. Length or weight or any other aspect of the toy doesn't matter, dildo, vibrator, or otherwise – I cannot stop the inevitable flip. While I like that the shape of the Lush means it's pressing more firmly on my G-spot than the Jive does, it becomes a moot point once I let go of the antenna and my vag forces it onto its side. The Jive's flatter shape means it stays put, and even if it's a little less intense, being actually hands-free is a big plus. It's also overall a smaller size which makes insertion with little or no warm up (because sometimes putting one of these things in is more a part of getting dressed than it is a part of some long, drawn-out, sexy-time – at least in the beginning) a lot more comfortable.
Secondly I love the antenna on the Jive so much more. It sits between my labia with no trouble, the length that sticks out lays nice and flat against the top of my vulva, and it's flexible enough to not drag when I twist, turn, and bend. Many other egg's antennas are so rigid that they cannot be worn under thin or tight clothes like dresses or skirts because they protrude too noticeably, which is definitely a strike against being discreet. The other great thing about the antenna being so floppy is that when I want to pair a clit vibe with the Jive, I'm not getting tangled up (or accidentally flipping the Jive onto its side) trying to push the antenna out of the way, it just hangs freely towards my feet without impacting the internal part at all.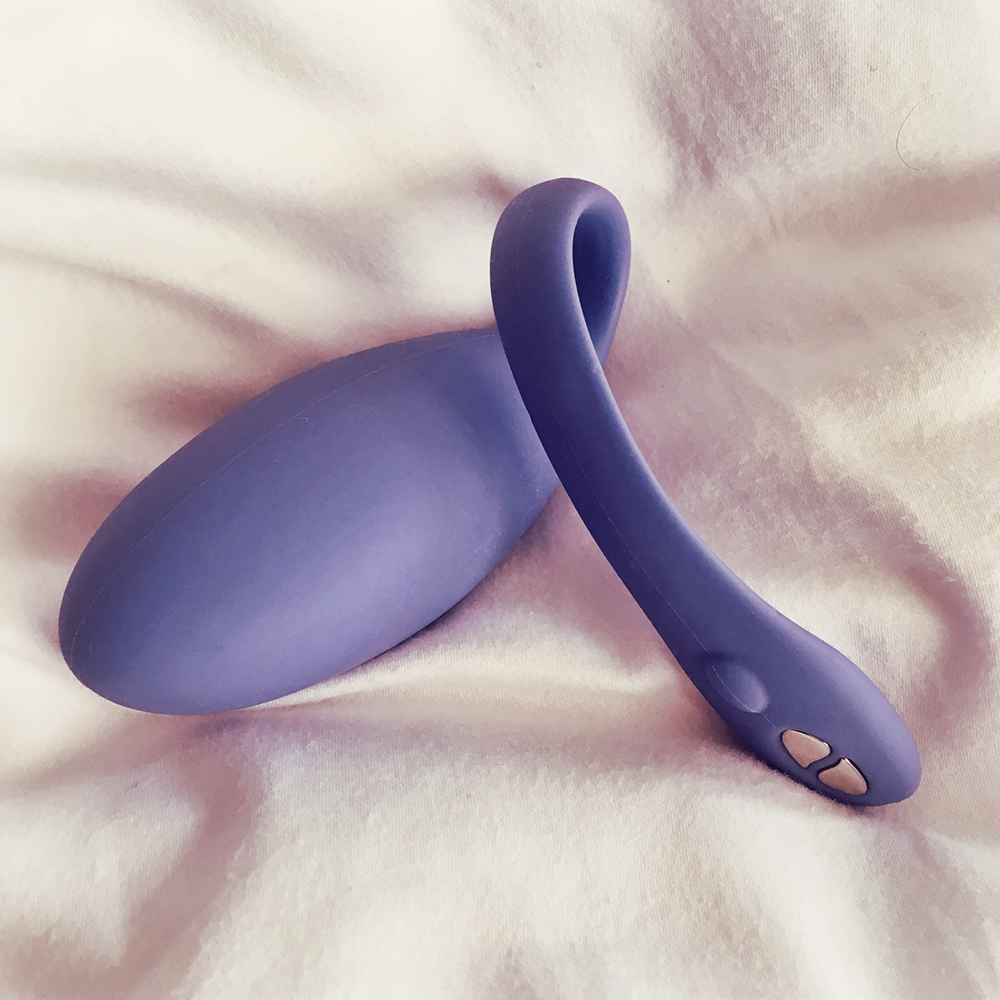 The Lush's motor is definitely more powerful than the Jive, but I've learned that my G-spot is actually kind of a fan of a little fuzziness. I would however still classify the Jive the same as most other We-Vibe products and put it firmly somewhere in the rumble camp. Whatever weakness The Jive might have is made up for in my book by being much quieter. If you've ever had a vibrator inside of you before, you probably know that you can sort of "hear" the noise through your body. I don't really know how else to describe it – logically I know other people can't hear it but because the vibration is coming through my body a "noise" registers for me anyway. Sort of the way nobody else hears it when your ears are ringing? I could be at a packed Death-Metal concert and still be paranoid that everyone could hear my vibrator because I could hear it buzzing through my insides, so any degree of noise-dampening is important to me. Public play is possible but it shouldn't involve any bystanders without their consent, and I feel that a loud rattling coming from my genitals would catch people's attention in ways they did not ask for.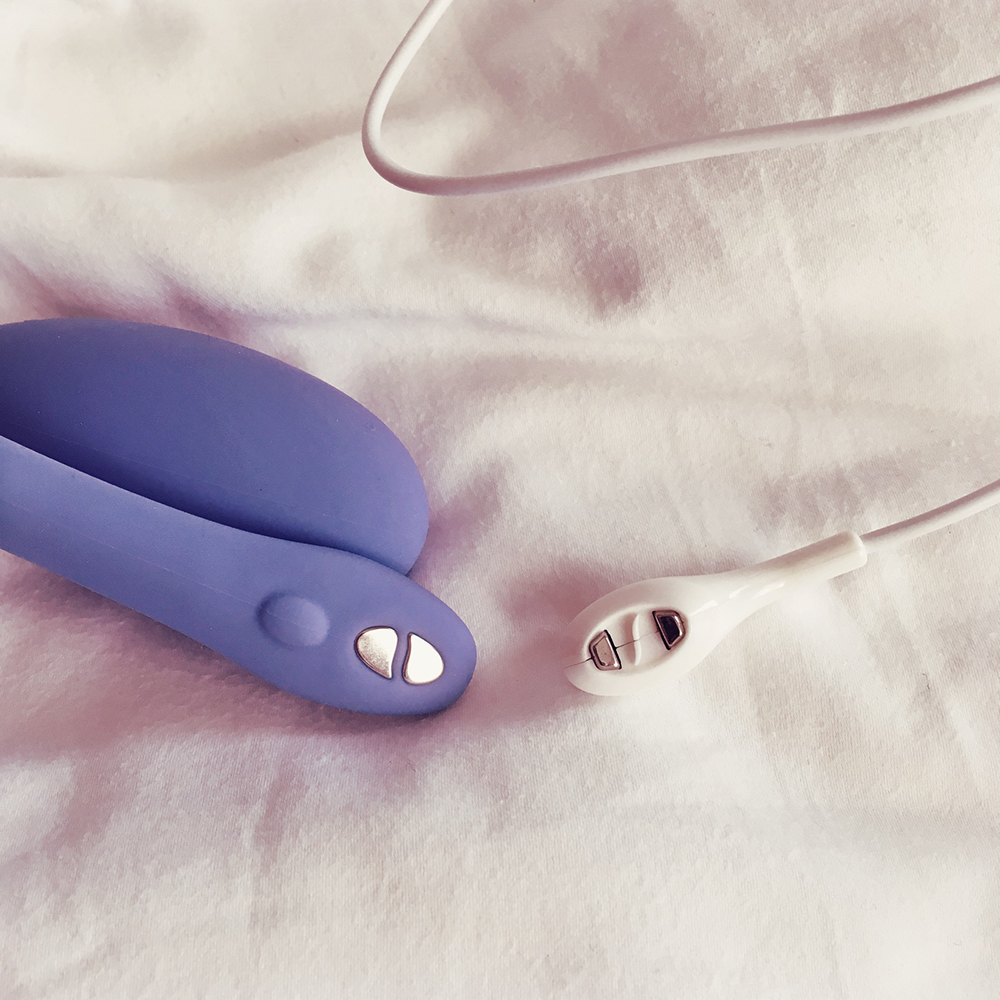 Outside of my grudge against the We-Vibe app/remote situation, the only complaint I have about the Jive is the magnetic charger. I hate these. I will always hate these – can't change my mind – but while they annoy me to no end and are clearly not going away, they don't impact my ability to enjoy my use of the toy in any way. Without the app, or at least with the addition of a hand-held remote like all the other wearable toys come with, I would give the We-Vibe Jive a near-perfect score, which is so rare 'round these parts. For personal at-home play the Jive performs excellently and I'm more than happy to put it at the top of my list.
Big thanks to GoodVibes for sending me the We-Vibe Jive to review.
We-Vibe Jive Tl;dr