Toy Review – The Adam Super Soft by Tantus
Listen up people, I've got somethin' to say!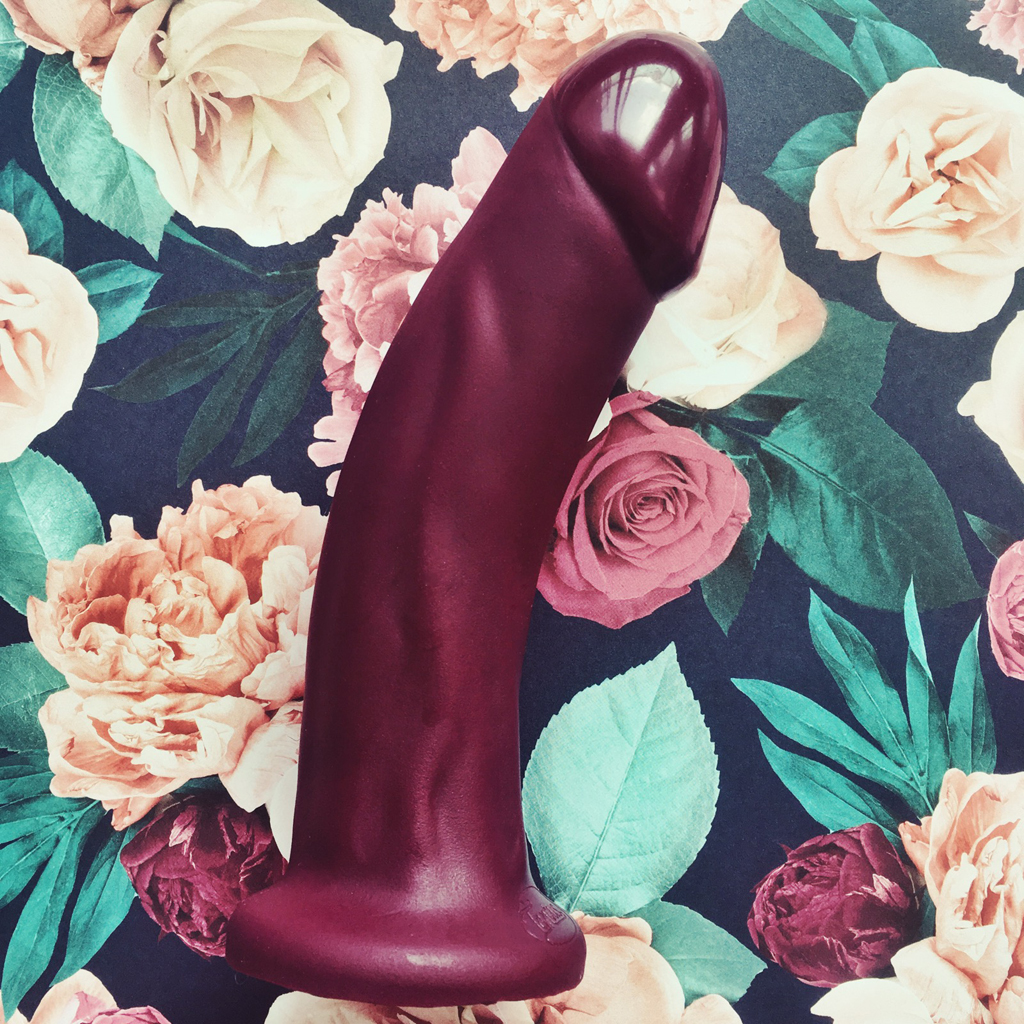 I fucking love this dildo. Oh. My. Jesus. It's so good.
Not words you're used to seeing from me, right? Well I'm just as surprised as you are.
While I absolutely love them as a company that makes ethical, body-safe toys and, especially when they're on sale, I can recommend them as reasonably priced, Tantus and I have a bit of a shaky history as far as me actually getting to like their toys goes. The Adam Super Soft (here on out – AdamSS) marks my 7th insertable toy from Tantus, and miracle of miracles, it's the first time I can say I've found something I really truly enjoy.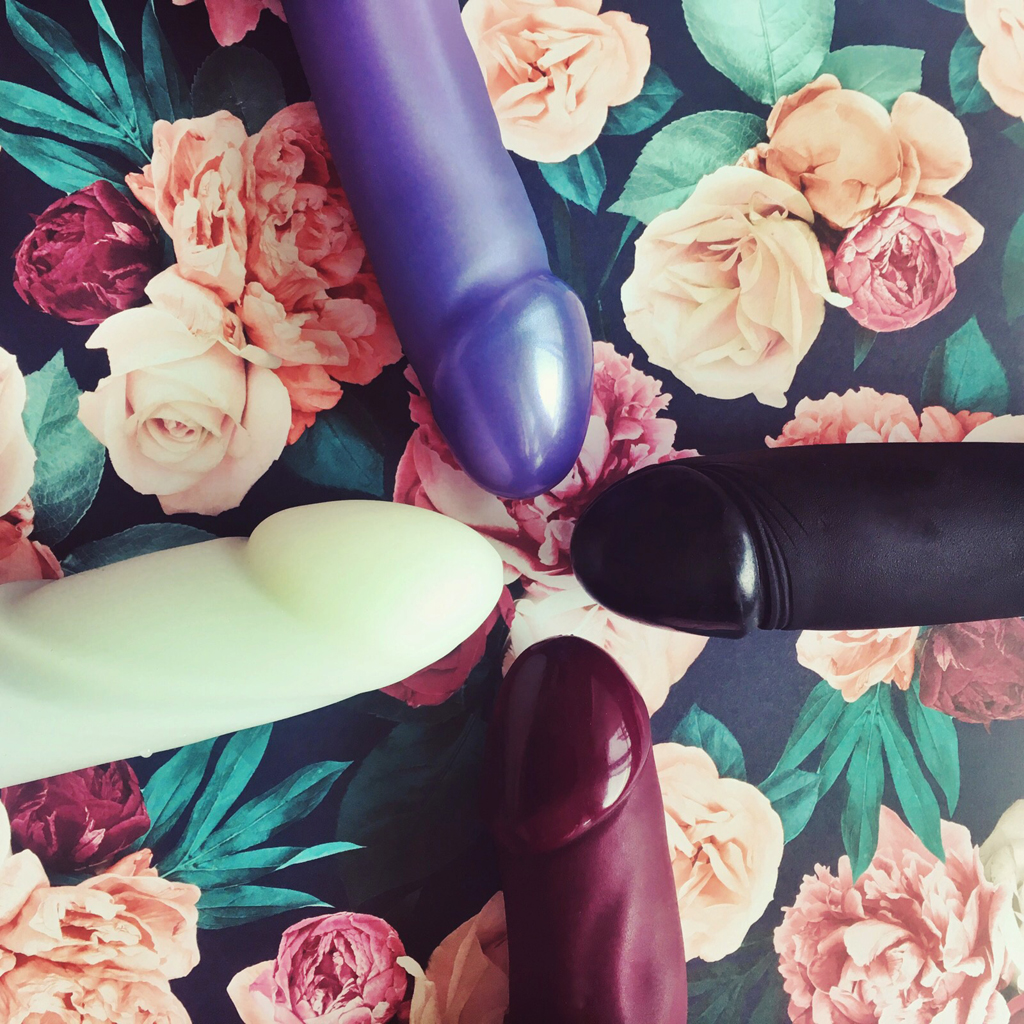 I was initially quite apprehensive about giving the AdamSS a shot because its measurements are extremely similar to almost all the other dildos I already have from Tantus which have not fit me so well. I've had my eye on the Pack-n-Play No.2, which is a slightly squishier version of the Mark O2 (a very similar design to the Adam O2) but I remained deterred by the girth and never took the plunge in trying it. My longstanding gripe about Tantus toys are that the ones I find appealing in shape/texture are also all far too large and firm. My first dildo was the Cush O2 which I purchased without really considering its size simply because I thought it was so damn pretty. While I am technically capable of inserting the Cush, as well as the Anaconda and Vamp that came afterwards, I don't actually like doing so because they're just so firm, it takes a lot of work and it's not comfortable for me.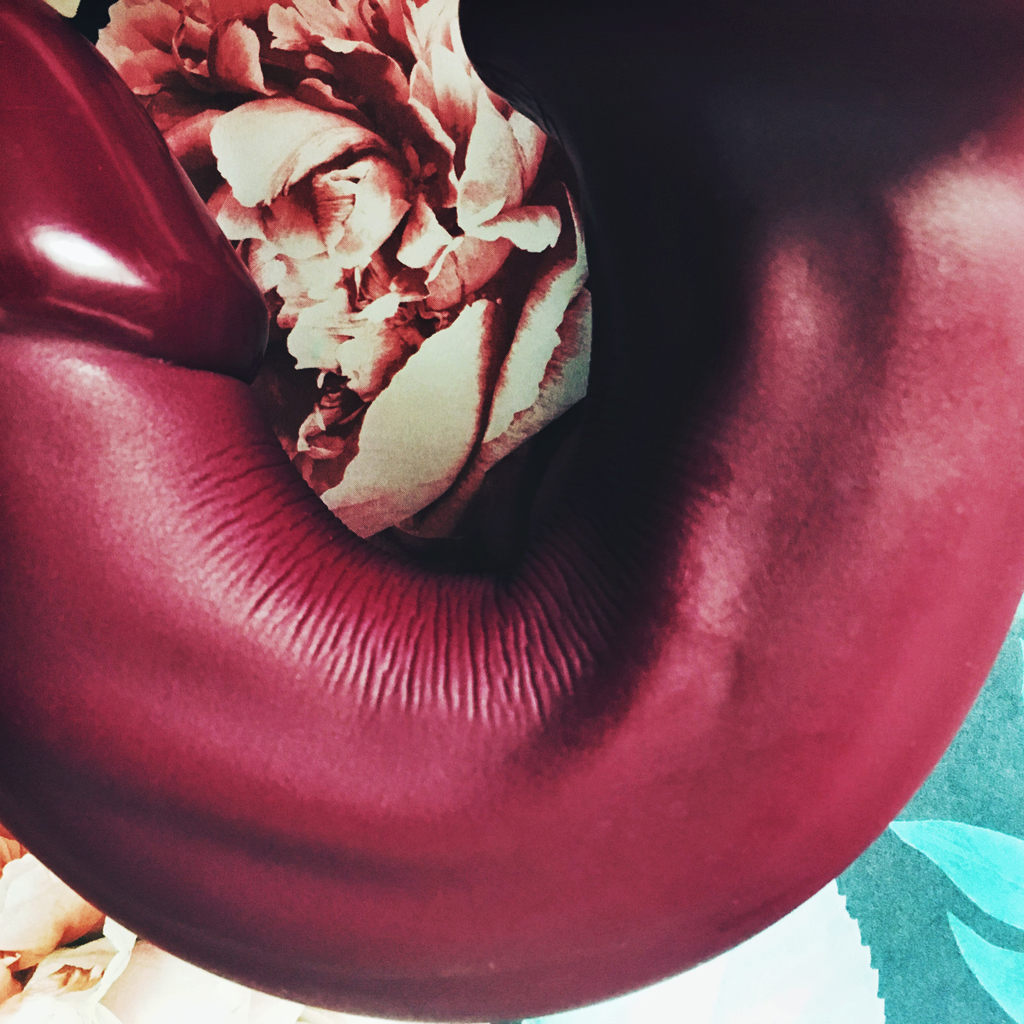 While visually all four of these toys are nearly identical, there is one significant difference, and that is in the softness. The CushO2 was my first dual-density toy and while I found it better than the ultra-firmness I was used to in single-density silicone dildos, it still didn't have quite enough give for me to really classify it as "realistic," and it certainly wasn't soft enough to help curb the size problem I was faced with. I assumed a Pack-n-Play would be a bit softer but without getting to handle it in person first, I didn't want to risk it. Tantus' O2 formula was dead to me the minute I got my hands on a Vixskin piece from Vixen Creations. Until now, my Mustang dildo was the closest thing I'd ever felt to a real human cock in terms of squishiness and the way the silicone mimicked a realistic skin-feel. When I heard that Tantus' new Super Soft line were considerably softer than their O2 line I decided to take the plunge and just hope I could get the AdamSS to work.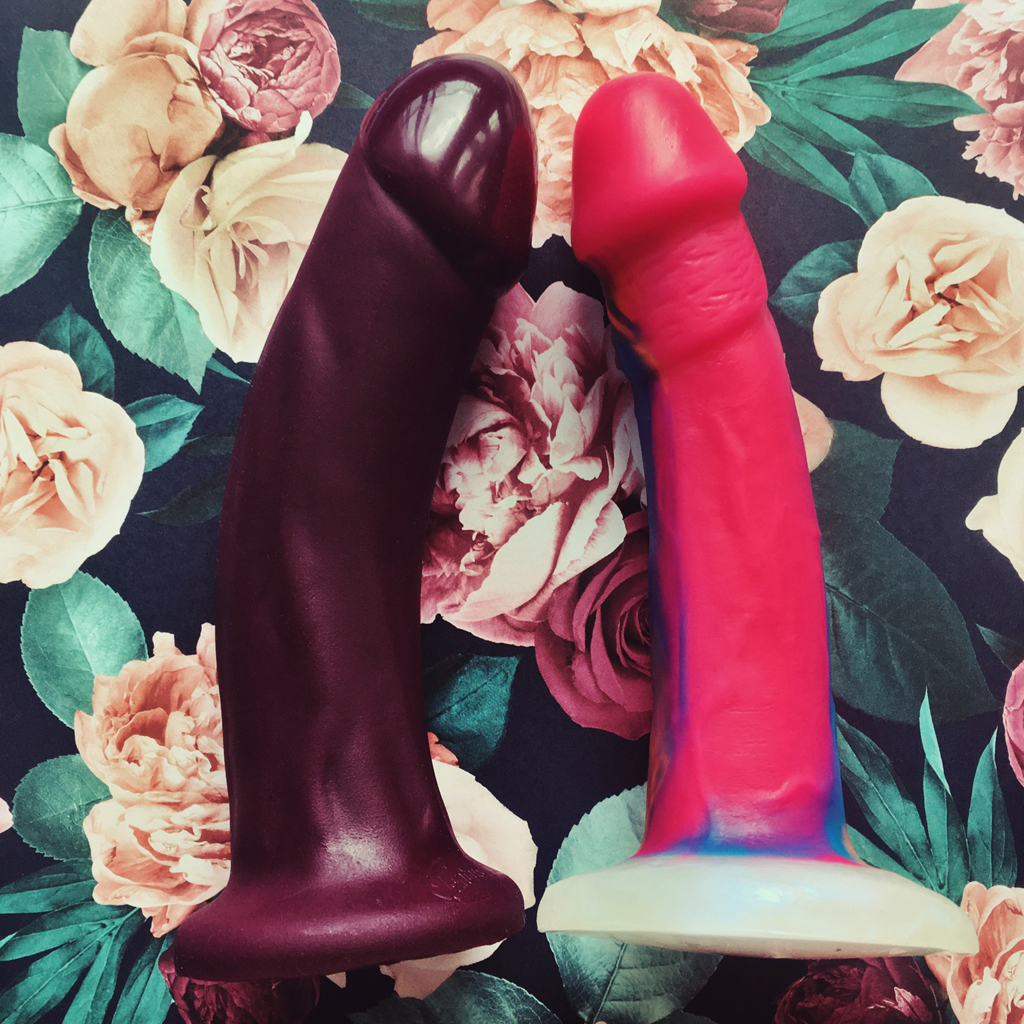 I count my lucky stars for this incredible gift.
I know that I previously wrote that the Mustang was my utmost favorite and nothing would ever compare….but I might have lied. Despite it's hulking girth compared to the Mustang – which I earlier described as 100% perfect – this version of the Adam lives up to its Super Soft name. The AdamSS is a soft single-density silicone, meaning there isn't a harder core inside the middle. It's squishy enough to insert without any pain or struggle, but also manages to give such a delightful feeling of fullness. I thought I might prefer the dual-density, thinking the rigid core would be necessary to keep the toy from just flopping around, but I haven't had any trouble with the AdamSS being unwieldily or too flimsy (maybe because it's so thick.) While I still believe Vixskin toys to be excellently life-like, the AdamSS knocks it out of the park. I enjoy the Mustang greatly, but the head/coronal ridge are still quite noticeable features that I cannot remember feeling quite so distinctly with human penises that just have a lot more natural squish to them. The AdamSS doesn't have a ton of detail to begin with, but what's there doesn't bother me in the slightest, offering one long, soft, smooth, pain-free glide with each thrust.
Tantus' Super Soft silicone is a matte finish similar to Vixskin but not quite as tacky, but it seems to gobble up lube like no other. (The toy is not literally absorbing lube, it just seems that way because of how the material carries it – which is not very well) With enough lube it honestly does feel a lot like skin on skin, and I love that, but I find myself re-applying lube at least 3 times before I finish playing. I've probably used more lube in the time since I received the AdamSS than in my whole life. At this rate I may single-handedly keep Sutil in business.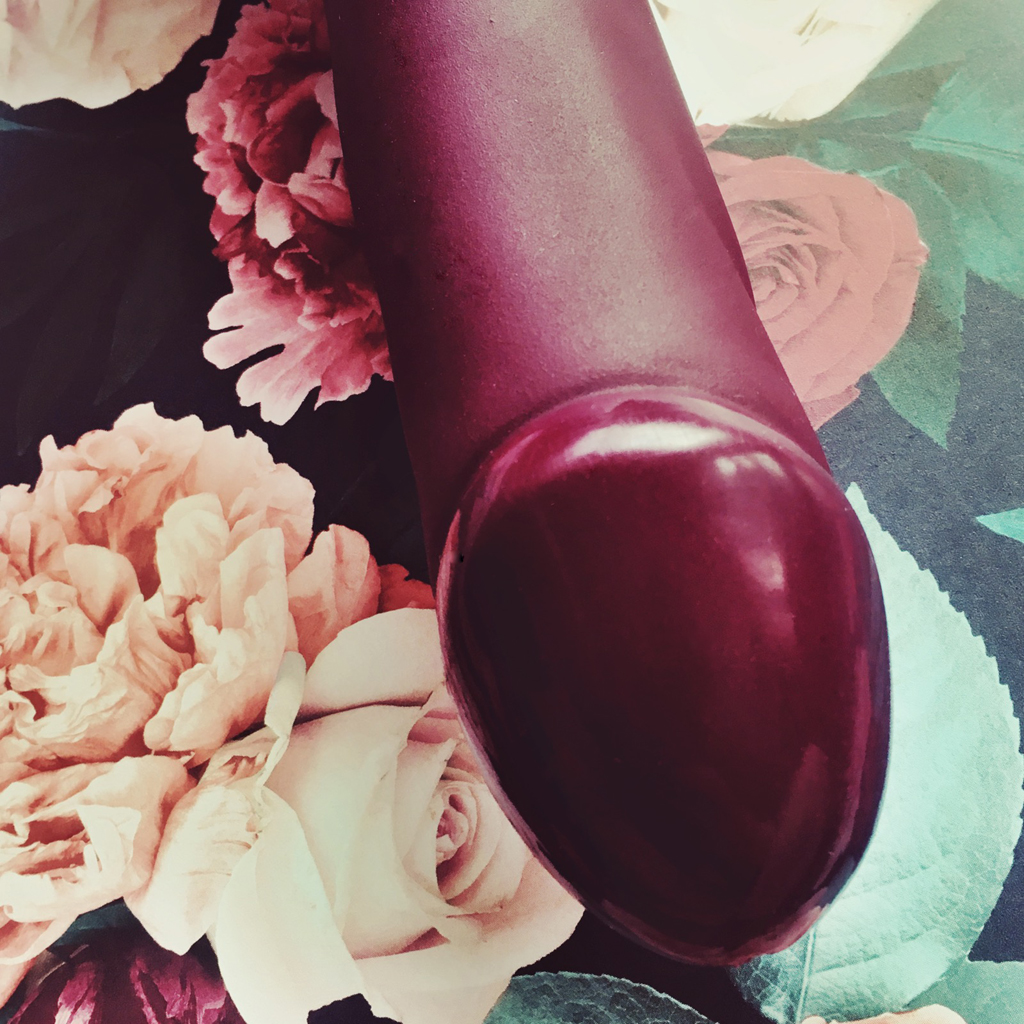 That I use a metric fuckton of lube is my one and only complaint about this dildo and really, in the grand scheme of things that can go wrong with a toy, is it even really that bad? We could all use a little more lube in our lives, right?
Over the last two months that I've owned the AdamSS I have only reached for another dildo twice (once was my Mustang but it was going in my butt and I feel like that is a completely reasonable situation for which the smallest toy is the better choice.) This dildo gave me feelings the first time I played with it, and the honeymoon period doesn't seem to be letting up any time soon. Whenever I'm trying to get off in a hurry or with minimal cleanup I am heartbroken that I cannot use my AdamSS, staring at it longingly from across the bed, promising to make ample time to thoroughly enjoy it again soon.
I have a habit of using orgasm as a means to get to sleep at night so I prefer those sessions to be quick and mess-free, which means I almost never break out any dildos to use. My daytime masturbation tends to be eaten up by toy testing, so I don't normally take too many just-for-me moments of pleasure with the toys I love, but the AdamSS changed that. I just can't stop fucking it. My favorite thing in the world right now is to pop it into my Liberator Pulse and ride it with astonishing comfort and ease. I am making time for this toy in a way I haven't before with literally anything else I've claimed to have loved using, that's how incredibly different this dildo is for me.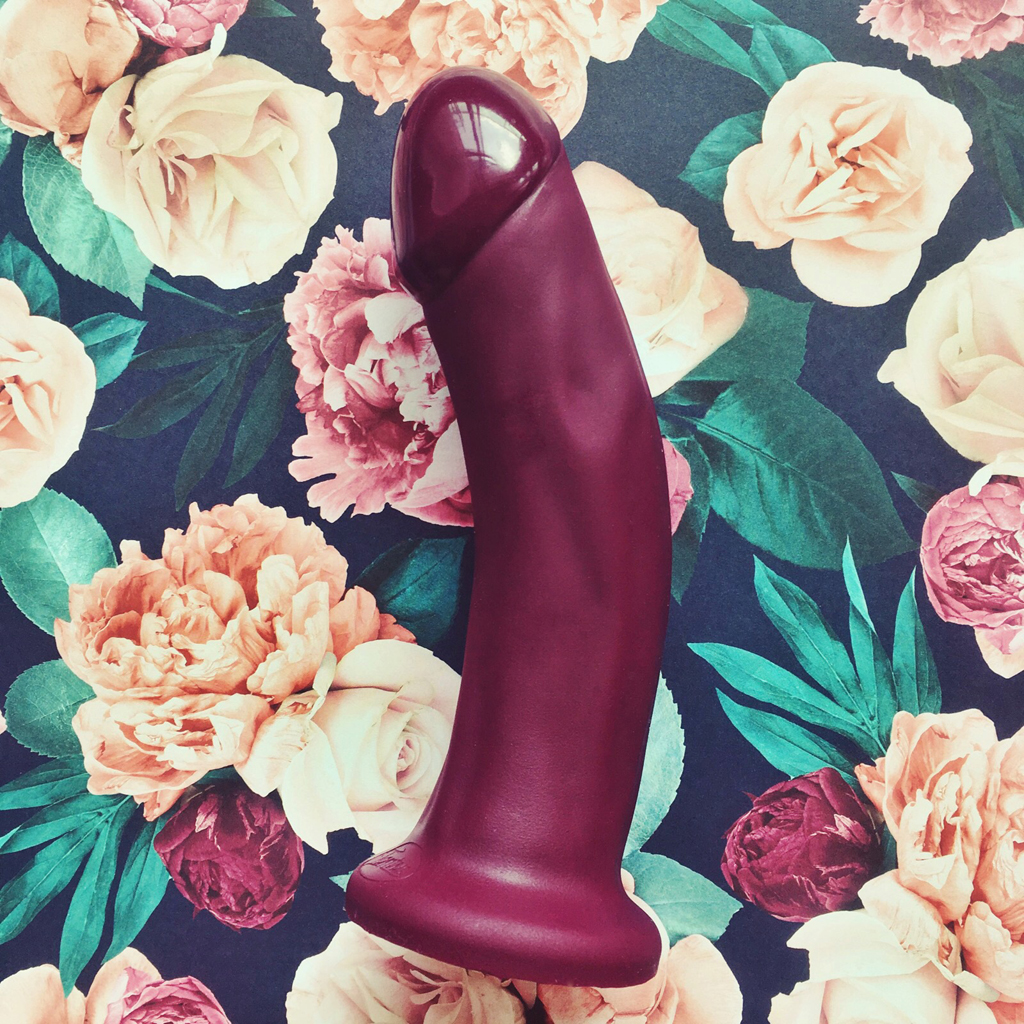 I don't know what else there is to say besides this dildo is amazing. I remain surprised every time I use it. I'm feeling more optimistic about Tantus' new releases and hope to find more pleasant surprises in the future.
Big thanks to Tantus for sending me the Adam Super Soft to review! You can get your very own by clicking here!
*As of 9/3/18 I have removed myself from the Tantus affiliate program and stripped my affiliate links from them out of my blog posts. Unless significant changes are made throughout the entire company I cannot in good conscience support Tantus as the company does not appear to truly hold the values they claim. My opinions of the products themselves remain the same, so if you'd like to make a (more) ethical purchase of these items for yourself I'd suggest one of my other affiliates that carry their products.
SheVibe Peepshow Toys Luvoqa
Tantus Adam Super Soft Tl;dr